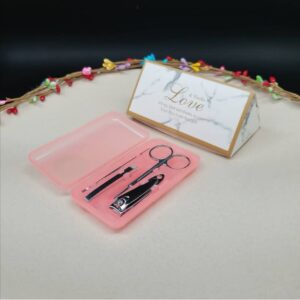 Suitable for travel. Small and compact size. Easy to Store. Hard PP case to protect all your tools well reserved and protected.
Comes with 4 stainless instruments to meet all your grooming purpose.
nail clipper
scissor
ear pick
eyebrow tweezers
This is Do-It-Yourself product. It mean you need to fold it by yourself. No worry, it only takes less than a minute per box.
Get yours now for your memorable events.
Kindly call or whatsapp us to purchase or to know more details on the product.
03-41319731 / 011-62289727 (Nina)