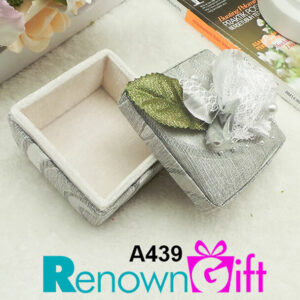 This is square fabric box that is decorated with silver flower. The package consist of 12 pieces of this fabric box.
It is available in silver colour only.
You can fill this cute paperbox with many things such as sweets, nuts, small chocolates, Dodol (Traditional Malaysian Dainty) or any small tidbits.
Get yours now for your memorable events.
Kindly call or whatsapp us to purchase or to know more details on the product.
03-41319731 / 011-62289727 (Nina)