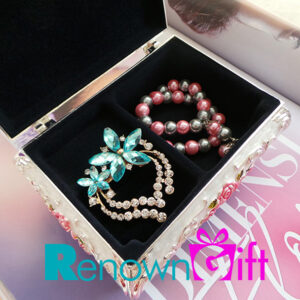 Vintage Flora Ceramic Jewellery Box is a jewellery box that is suitable to give to your VIP lady guests in your event.
The filling in the picture is just an example. Extra Charges apply for fillings by us.
The vintage box can be kept by the guests for memories and also can be use as a jewellery box collection.
Get yours now for your memorable events.
Kindly call or whatsapp us to purchase or to know more details on the product.
03-41319731 / 011-62289727 (Nina)