Why It's Worth Having a Green Wedding
So you have gotten engaged and you and your spouse-to-be are about to embark on a headlong planning that can be frustrating and exciting at the same time. However, while you are pretty much caught up with going over the details of your big day, have it ever crossed your mind that the big event you have been dreaming of for most of your life could actually leave a negative footprint to the environment?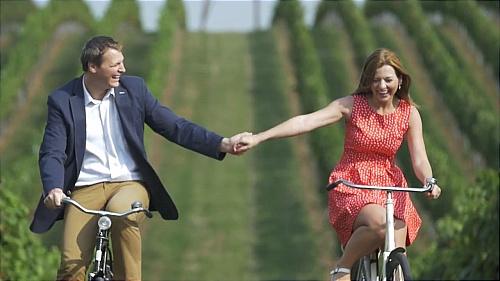 Yes, you read that right. The wedding you are looking forward to can affect the environment in a negative way. The products that you intend to use on your wedding including the single-use bleached white dress, chemically treated imported blooms as well as all the disposable plastic accents you will be decorating the entire venue with can actually harm the environment, not to mention that these things could add up to your wedding budget.
However, if you care enough for the environment, your wedding can actually be an opportunity for you to make a difference. Part of having a green wedding is the opportunity to conserve resources, including your budget. It is also a means for you to influence others to do their part to save the environment. Of course, opting to incorporate some eco-friendly elements on your special day does not mean that you will ultimately deny yourself of your dream wedding. The thing is, you just have to be conscious and appropriately pick the items as well as the services that you will be using.
If you are ready to do your own share to help save the environment on your big day, here are some suggestions how you can incorporate green elements on your wedding.
Tips to Incorporate Green Elements on Your Wedding
Pick a venue that is closer to home and uses less energy
There is no denying that having a destination wedding is an excellent way to say your "I do" but if you want to go green and at the same time be able to save money, it is more ideal if you pick a venue that is closer to your home. This will help reduce the amount of driving as well as gas that you, your entourage and your guests will have to do and consume. Likewise, it will be a good decision if you will pick a venue that receives a lot of natural light so that you will not have to utilize a lot of artificial lighting. For instance, if there is a beach near your home, then this will serve as a perfect location for you to tie the knot. A garden wedding during daytime will also be an ideal choice, as it will help eliminate light usage as well as air conditioning.
Keep it small
Sure, you would want to have a grand wedding. But you have to take note that the more guests you have on your special day, the more money you will have to spend and the more garbage will have to be disposed. Hence, try to settle with a smaller wedding so that fewer resources will be used and lesser waste will be created. After all, the most important thing about your wedding is to be able to make you and your spouse-to-be's union official.
Opt for a green wedding gown
Nowadays, more and more wedding gown designers are using sustainable fabrics when creating their gowns. Hence, consider choosing a gown that is made from organic fibers such as peace silk, bamboo, hemp and organic cotton. Not only will you look stunning on your dress, but you will also be greatly helping the environment since the aforesaid fabrics are renewable.
Settle with eco-friendly wedding rings
Synthetic or simulated diamonds are all the rage these days especially now that some Hollywood stars are using them. As their name suggests, synthetic diamonds look just like real diamonds only that they have different compositions. Purchasing such type of diamonds for your wedding rings will ensure that your bands were not created at the expense of the environment, not to mention that these alternatives can greatly reduce your expenses. Some of the most notable simulated diamonds to choose from include cubic zirconium, flanit, moissanite and yttrium zirconium oxide. If you want to go the extra mile, however, you may choose rings made from wood or antique bands.
Forgo paper invitations and save the dates
Rather than spending money on paper-based invitations and save the dates, you might want to consider emailing them or creating a video invitations for your guests. However, if you really want to give traditional invitations, settle with recycled paper.
Northern Star is a popular wedding band Glasgow that offers high quality music entertainment for weddings and different functions throughout Scotland. The article that appears above was written by one of their regular contributors.