Love Birds Salt and Pepper Shakers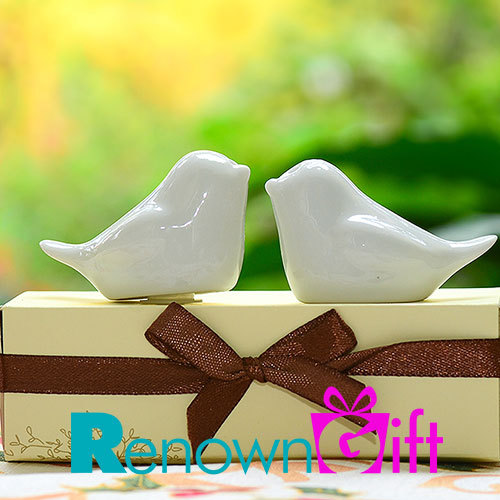 Sakura Glass Photo Coasters
Bride and Groom Box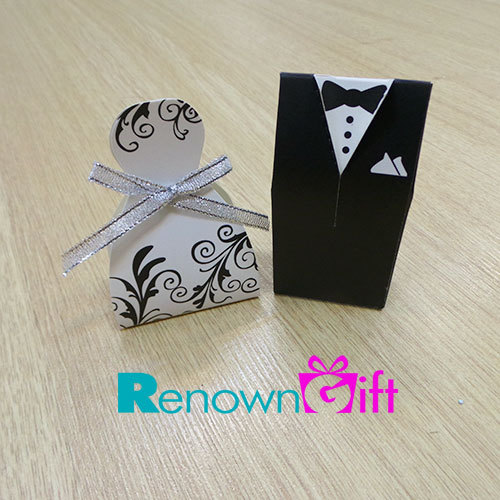 Many years ago, it used to be that for wedding favors a bride had just a few options, if any at all. Guests went home with a slice of wedding cake in a pretty box and were happy to get that. Soon, those giveaway gifts became more and more popular for weddings, but were still limited – some Jordan almonds in a tulle bag, or a scented candle wrapped in colored saran wrap seemed to be all there was to choose from.
Today, however, the wedding favors business had taken a life of its own. Browse any website and you'll find hundreds, if not literally thousands of options for not just your reception, but your rehearsal dinner, your bridal shower, your bachelorette party, everything.
Variety Option of Wedding Favors
Having a great lot of options is a good things for most brides, who are not only trying to find something to send home with their guests that's beautiful and expressive of their unique personality, but that is also affordable for the hundred, two hundred, or even more people they expect to attend.
But for some brides, this has caused something of a wedding favors overload. She can feel lost and confused as she tries to pick out just the right item that's going to send just the right message – and avoid the item that will send the wrong message. If she chooses something affordable, will guests think she's tacky? If she chooses something in good taste, will she be able to afford it for everyone in attendance? If she chooses something practical, will this express the right message for a wedding celebration?
Guidelines For You To Follow
Thankfully there are a few guidelines to remember when choosing your wedding favors that can make this one of the most enjoyable parts of your wedding planning, rather than something so stressful. One, remember that it is your day and your wedding favors should express your personality and that of the two of you as a couple. If you're both practical people, why not get something practical for your guests – a keychain or a set of nice coasters, for example? If you and your new groom love the outdoors, some seed packets are just perfect.