Tips & Advice
Not sure what type of bomboniere and favours you want to have at your wedding? We hear you! There are so many choices these days, we often hear stressed out couples exclaiming that they don't know where to start! Here are some things to think about which may help you work out what type of bomboniere/favour is right for you!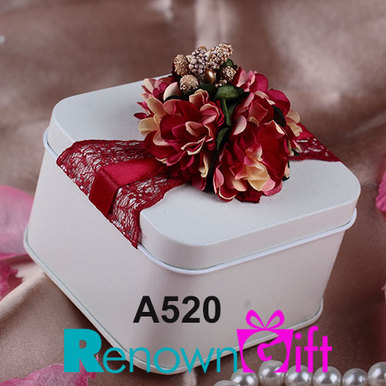 1. Do you want to give your guests something edible, something practical or something sentimental? Maybe you want something which fits all categories?
If you're after something edible, popular choices include: sugared almonds, chocolates, candy, etc. If you're more the practical type and want to give a gift that your guests might actually use, consider barware favours such as bottle stoppers or kitchen favours such as measuring spoons or a whisk. For something sentimental, you will need to think about what message you are trying to show and express, and then find an appropriate gift. This could be anything as what is sentimental and meaningful to you, will be different from the next person.
2. Do you want personalisation on your favours?
Tags attached to your favours containing you and your partners name as well as your wedding date and perhaps a brief thank you comment, are a great way to add some personalisation to your bomboniere.
3. Do you have a wedding theme you want to carry across to your reception setting, and with your wedding favours?
If you're having a fairytale themed wedding for example, cute horse and carriage candle favours may be a great way to add some fairytale magic to your reception.
4. Do you want your wedding favours to be colour co-ordinated with your wedding colours?
If you're having black and white for example as your main wedding colours, look for favours which have a similar colour scheme.
5. Do you have a budget for bomboniere and favours?
Set a budget, then look for items which fall within that budget. That will eliminate items which are outside the budget and get you focused on products you will likely end up buying.
6. What type of wedding reception are you aiming to have? Will it be formal, casual, fun or ultra classy and elegant?
Cool shot glasses might be a good idea to have for a more relaxed and informal wedding, while a tea-set favour for example might be a suitable option for a more formal affair.
Click here to find all the available gifts and favours for your wedding.
Good luck!