Have the wedding you can afford. Weddings aren't a competition between family and friends. Its about the marriage. If you have a small budget, have a smaller wedding and include what is important to both of you as a couple.
Think outside of the box when it comes to wedding planning. Refer above to scheduling the wedding on a less busy day to save cash.
Explore your options. Renting a hall and hiring a private caterer may be less expensive than hosting the wedding at an event center or hotel.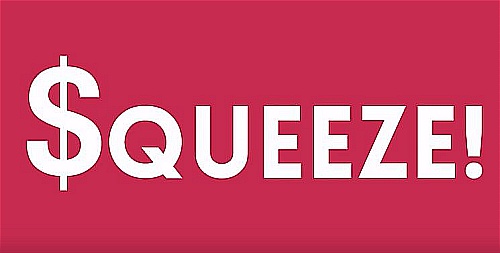 Sunday is a great day for a wedding. You can have the same reception for a lot less money than having it on a Saturday night.
Consider a Sunday brunch wedding. Serve finger sandwiches, fresh fruit and desert, coffee, tea and sparkling punch.
A trend is to have a desert reception instead of a meal. This is best scheduled at a time when guests won't expect a full meal. Cookies, deserts, wedding cake, fresh fruit and cheese, coffee, tea and punch. You can even ask some of your relatives that are great bakers to pitch in deserts as wedding gift. Some families will all pitch in and bake just for fun.
Organize Games On Weekend
Host a Saturday afternoon picnic wedding and reception. Rent a park shelter at a park, get the men to barbeque, serve picnic food that you can buy in quantity at a Costco or Sam's Club. Organize games like corn hole, volleyball and sack races for entertainment. Or you can hire a traveling barbeque caterer that will roast a pig and serve all the fixings. Add a wedding cake, soft drinks and you have a fun reception that won't burst your budget.
Alcohol is a big budget buster. If you can't afford an open bar, don't have one! Your options include a keg of beer, putting bottles of wine on tables, a champagne toast, spiked punch or no alcohol at all. There is no law that says you owe your guests alcohol. Some areas require that if you serve alcohol to your guests that you have security guards or off duty policemen on duty. You pay the cost of the security. Your hall will advise you.
If you aren't crafty, this isn't the time to try to be Martha Stewart. Tackle only projects you can do and complete, because wasted materials will bust your budget and you still won't have your items.
If you are crafty, take on only projects that time will permit. Don't try to do it all, its not possible. Do any projects in advance and store them until the wedding so you aren't scrambling at the last minute. Before you embark on any do it yourself project, add up the price of all the components and factor in your time to get your cost. Compare that to purchasing the item and saving time. Sometimes it is less expensive to buy the items. As a bride, your time is at a premium and its valuable!
There are just some things you don't need. Don't let anyone tell you that you just HAVE to have something at your wedding that you don't want. Being talked into any good or service will bust your budget. Don't be swayed.
Order your food from a grocery store. They'll put together trays of meats, cheeses and buns, fruit, veggies and dip. Huge savings! Also check their prices for flowers and the wedding cake.
Negotiate with your vendors. Many bridal salons will negotiate on the price IF you are willing to buy that day or they'll throw in free items that you'll need in the deal. There are a lot of wedding vendors with open dates that will be open to giving you a better price if you just ask. All they can say is no.
Something To Check With
Check with the local universities for photography students who excel in their photography skills.
Check with the universities or your local high school food service, they sometimes will cater your wedding for a lot less money than hiring a caterer.
Check with a floral wholesaler about purchasing your flowers wholesale or inquire about florists who operate out of their homes. Less overhead = less cost to you.
Check with a cake decorating supply store to find experienced wedding cake bakers. They will frequently have their business cards on display.
A great DJ will set the mood and get the party started. If you can't afford a DJ, create a mix of music on your Ipod and play the music through speakers.