Every bride needs a plan for her wedding. A date, a time, a place a wedding concept and a budget. This means you need some form of organization. An organized bride is a lot less stressed than a disorganized bride.
Go out and hire the service
You also need to know how much they are willing to spend for that service. Some families will contribute a certain amount of money for the wedding fund to be used as the couple wants. Other families will pick up the alcohol at the reception, or the DJ or another service.
As a couple, you also need to know your costs in the wedding.
You will need to meet with the family if they are paying for all or part of the wedding and get their input as well as the amount of money being spent BEFORE you go out and sign contracts. This will avoid a lot of nasty confrontation and unmet expectations.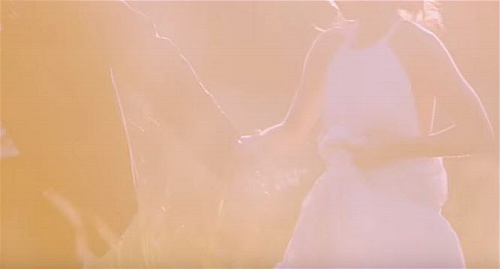 Once you have your budget in place, its time for the plan. This is where you firm up the date, ceremony site and wedding reception location. That is the bones of the wedding. From there, its time for the dresses, the theme, the colors, the food, the music, the flowers, the photographer, the invitations. Then its on to the details, the centerpieces, the favors, the tuxes, the hairdo, all the other details that follow.
Use software to help you
We suggest you download wedding planning software. Its available for free or you can buy it just by Googling wedding planning software. They'll help you get organized, set up your budget, plan your guest list and keep track of RSVP's, wedding gifts and every detail you'll need to be organized.
Here is the basics to wedding planning in the order they should be followed.
Set the wedding date, and discuss the ceremony location and possible reception sites.
Set the budget. The budget determines your plan.
Start making your guest list so you have an idea of a head count.
Firm up the reception location and time and start planning your menu.
Shop for your dress and the maids dresses. Pick your colors and theme.
Interview photographers, DJ's and florists.
Hire your photographer, DJ and florist.
Pick out tuxes with your fiance.
Shop for your wedding cake and invitations.
Book your wedding cake and order your invitations.
Start planning your honeymoon. If you need a passport, apply with your fiance as soon in advance as you can.
Meet with your florist to pick out flowers, decide on centerpieces and the general look you want for your wedding ceremony and reception.
Meet with your photographer about shots you want at the wedding and reception.
Decide on favors.
Plan your wedding hairstyle.
Write your invitations and send them out.
Keep count of the RSVP's and notify your caterer by the date requested.
Arrange your dress fittings and alterations at least a month in advance.
Contact all your vendors to keep them in the loop as to your wedding details. If anything is changed, notify them IMMEDIATELY.
Have a practice hairdo session with your stylist.
Plan your honeymoon trousseau and start assembling clothes for both you and your fiance.
Assemble your favors, centerpieces or anything else you need for your decor.
Take a deep breath, it will all come together!
Budgeting
Weddings cost money. It's a fact of life, but you CAN save money on your wedding and still have your dream wedding.
The weddings you see in the bridal magazines are featured to dazzle and entice you. These weddings are NOT your typical wedding, nor are they realistic for the majority of engaged couples.
They feature very wealthy people, having expensive weddings. Or, they are a designers inspiration showing what is possible and done only for photographs in the magazine.
The marriage should be your focus, not the party. The party is secondary.
Set a budget and be realistic. You need to know what the cost of food, music, flowers, invitations etc. This will cost in your area and you need to be prepared to pay for the services. If you save money in one category, roll the money into another category.
Cut items you don't really need. Set your priorities.
Ask yourself the following crucial questions to determine what you can cut from your budget without sacrificing the look and the mood you want:
• Do I need a couture wedding dress, or can I be just as happy with a quality gown from a lesser know designer? There are some amazing dresses that are affordable.
• Do I need favors?
• Do I need elaborate invitations? Will I be happy with a basic invitation? Do I have the ability to make my own? Am I willing to dedicate the considerable amount of time to taking on that task? Do we need to send save the date cards or can we make an online card and send it out to our family and friends?
• Do I need a sit down dinner? Will I be as happy with a buffet (which is always less money)? Do I need to serve dinner or can we serve finger foods?
• Do I need an open bar? Can I have a champagne fountain instead? Or can I have bottles of wine placed on each table? What about spiked punch? Do I need to serve alcoholic drinks at all? Please note: a cash bar is a social no no! Serve NO alcohol rather than asking your guests to pay for their drinks.
• Do I need a live band? Will I be as happy with a good DJ?
• Do I really need to spend thousands on a photographer? Can I get a smaller package from a good photographer? Will the photographer give me the negatives or memory disc and give up copyright rights so we can have any photos we want reprinted?
• Do I need a videographer or can I depend on a family member of a friend to take my video?
• Do I need expensive centerpieces and flowers at the church and reception? Can I make do with potted fresh plants or cut flowers?
• Do I need to rent the bridal arch?
• Do I need chair covers?
• Do I need a desert bar or can we just serve wedding cake?
• Do I need a candy buffet?
• Do I need an elaborate wedding cake like the ones in the bridal magazines or can I go to my local bakery and be as happy with their creations?
Simple money saving idea: Have your wedding on a Friday or Sunday night. Most reception halls are not booked for weddings on a Friday or Sundays. They discount prices on their off nights. Saturday night is the most expensive night. They need to keep their staff working, so they are willing to work on prices.
Getting Organized
Make a list of your wedding priorities.
Invest in a wedding planner book or software.
Don't put the cart before the horse. You need the budget in place BEFORE you shop.
Don't drive yourself crazy with favors and centerpieces before you have your theme and colors in place.
Down load and use wedding planning software.
Plan and stick to a budget. When you save money in one category, roll the funds into another category for upgrades you really want.
If your parents are paying for your wedding, discuss finances with them and keep them in the spending loop and keep within the budget. Misunderstandings cause a lot of stress.
If you and your fiance are paying for your wedding, keep your budget up to date. Make sure you are both in agreement with how the money is being spent. Get so much MORE with Palace Resorts! Free Nights at Sandals Resorts