Ancient Egyptians used engagement bands to symbolize a continuous cycle and space signified a gateway. Romans, who used rings with a small key, believed that the key protected and cherished the groom's heart. Others believed that it might have stood for unlatching wealth.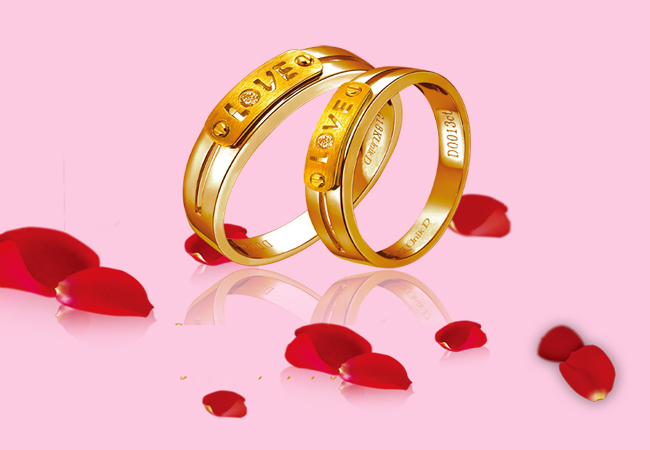 Whatever be the case, engagement rings have stood the test of time and are worn till date. For many, however, buying an engagement ring is a scary business, as it's a once in a lifetime cherished purchase.
There is a lot of thought that goes into the buying of an engagement ring. It not only has to be beautiful but also needs to reflect the significance of the special promise between the would-be bride and groom.
While sentiments have their own special value, the cost of a ring does play an important role in the decision-making process. Is there a place where you can find a combination which is the best of both worlds?
In the day and age of technology, this place is called the web network or the Internet.
How is it beneficial to buy your engagement ring online?
They say that anything to do with engagements depends on the 4Cs
Choice – If you ever get around to calculating the number of hours you spend in traveling from one jewelry store to another in search of the perfect ring, you will be surprised to discover that you spend more than half a day of your research in just traveling! Not to mention the energy you have spent and the fuel used up in your futile search. Traveling from one store to another online requires lesser energy at absolutely no additional costs
Combinations – Online retailers offer you a wide combination of engagement rings, all neatly classified under relevant categories. They are categorized basis their style, the element used in their construction, the gemstones they are studded with and the purity of those stones. You can browse through thousands of rings and narrow down the one which connects with your heart
Comparison – Being online offers you the chance to compare the cost offered on the same or similar product. You have a very high chance of bumping into a retailer offering a similar product at a significantly reduced cost online. You can now have the ring of your dreams at an unbeatable price.
Cost – Online retailers don't have to bear the overhead expenses of running a showroom. This means no lease, no energy bills and no sales employees on payroll. Because of this major reduction in their basic expenses, they can afford to sell their wares at a much lower cost than the jewelers who own a showroom
The other 4Cs which influence an engagement ring remain – cut, color, clarity, and carat.
Prior to 1930s, rings of various prices were available and people bought it according to their pecking order in the social stratum. However, with the sustained marketing efforts of the dominant diamond miner, De Beers, the prices skyrocketed. De Beers, in order to sell more diamonds, advocated spending two month's salary for purchasing a ring.
The average price of an engagement ring in 2012 in the USA stands at $5,000.
However, the prices can vary from $400 to $5 million!! – the price for an 18-carat emerald cut Lorraine Schwartz flawless diamond for the engagement of Beyonce and Jay-Z.