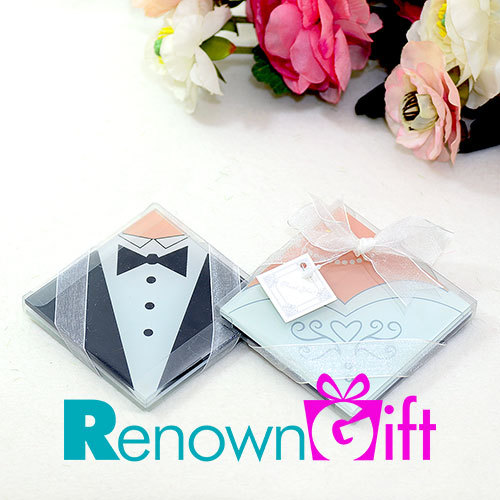 Using Coasters as a Wedding Favor
Instead of sending your guests home with a wedding favor they never use, why not consider using coasters as a wedding favor? Everyone could use a few stylish coasters to add to the decor of their rooms. These favors are also a great idea if you are on a budget.
Prices and cost
If you know where to look, you can find quality sets of wedding coasters for under a dollar per set. While there are expensive varieties from designer brands, your guests are unlikely to notice the difference between these and a cheaper set. You can also save by choosing a cheaper material for your coasters. The durability and elegance of marble coasters make them more expensive than fun and colorful cardboard coasters.
Presentation
The way that favors are presented on the table is often just as important as the favor itself. Try using the coasters as a part of the centerpiece or displaying them on a runner in the center of the table. Leave a note for your guests inviting them to choose their favorite four coasters. This also eliminates the need for you to find matching sets. If you are feeling especially crafty, you could use rub-on letters to personalize the coasters.
Do not send your guests home with another favor they forget about the next day. Wedding coasters can make fashionable, decorative and useful wedding favors that do not break the bank.