Why Need To Give Wedding Gift?
It is a must to prepare wedding gift on a wedding? Even though it is not necessary for people to spend money on it, but now it seems like a trend and indispensable item for all couples. Due to the demand is huge, the supply of wedding gifts also become abundant with many different gifts with various designs and shapes that you can choose for. However, by far the best gift would be the item which meets the budget of the wannabe bride and groom to give to their invited guests. If you are going to have your wedding soon but not sure which wedding gift to choose for, here is the list of my own top 5 wedding gift choices that you can make it a reference for you.
Wedding Gift Ideas and Choices That You Can Have: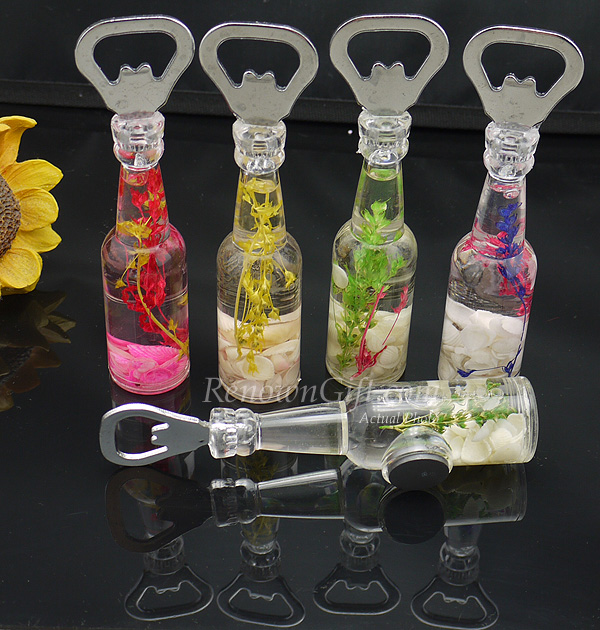 Bottle Opener
One of the best options that you can make everyone happy is by giving them bottle opener. The bottle opener is the charming wedding gift which is practical item that commonly use in all household. The great thing about giving bottle as wedding gift is that you have such variety, fun and wonderful decoration item that features with magnet at the back. Your guests can stick them on the fridge or anywhere that can stick with magnet. Thus, by giving your guest a wedding gift such as a bottle opener, you are giving them something that they can repeatedly using from time to time.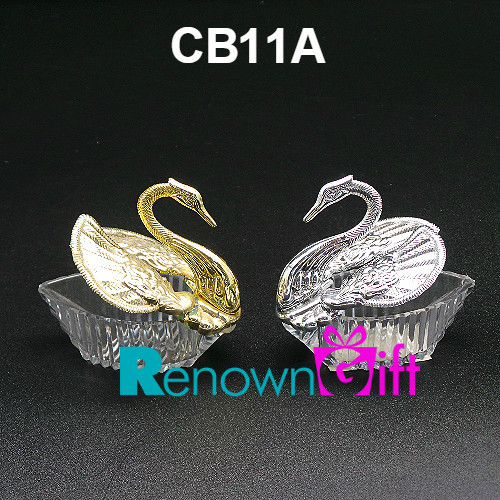 Swan Candy Box
This swan candy box is an excellent wedding gift that is fashionable and very suitable to be used for wedding reception and wedding ceremony. You can buy some delicious candies or chocolates and put them inside the box. Or you may just add with another layer of tulle circle, immediately a nice looking wedding gift is display in front of your guest. It is simple yet elegant gift for your guests.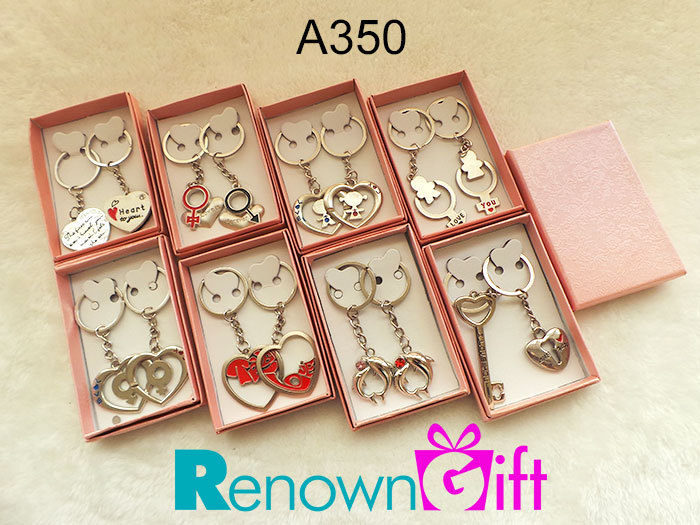 Couple Key Chains
Place the couple key chains on your wedding tables and at the time the guests open them the box contain the key chains, they'll be amazed by the intense glow which emanates from these couple key chains which give away to them together with your sincere thank you note as well as a message of the love that you wish to express in your wedding.
Couple key chains are sturdy, durable and packing in pretty box. This is the wedding gift that going to loved by all men and women who receive this gift and they will be very appreciate for this since everyone will need key chain to bundle their keys, right?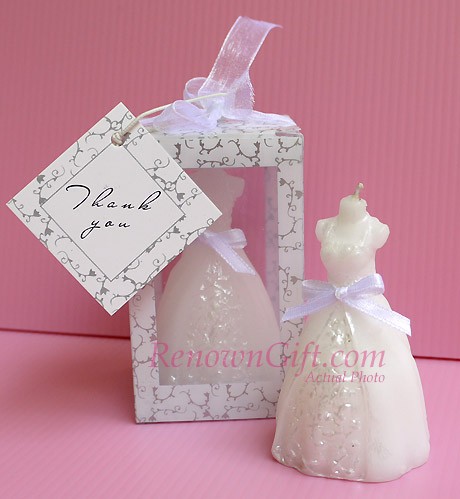 Gown Candle
Gown candle is become more and more popular recently. You are able to present this small wedding gift to all of your invited guests on your wedding day, and they will be more than happy to have such wedding gift for them to take back home. Wedding gown candle tend to be designed with window shop gift box. It is like a miniature princess dress in a tiny gown boutique, and making this handcrafted gown candle to get displayed completely awesome and elegance.
The gown candle wedding gift generally are pack in a transparent box so that the guests can get a clear full view of the gown candle favors. It can be one of your ideal choices when you are looking for suitable wedding gift to give away to your guests. Once your guests take these wedding gifts and light them in their homes, they will remember your wedding day.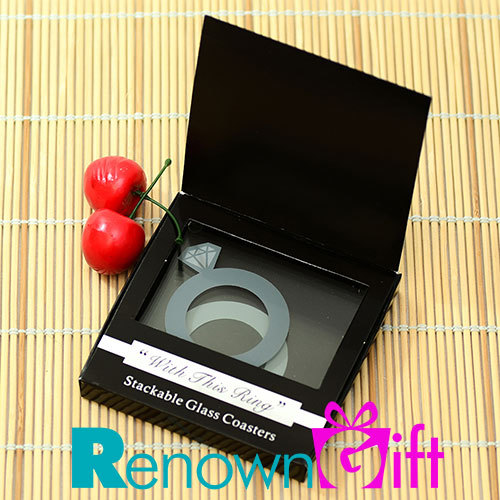 Photo Coaster
The final thing about photo coaster wedding gift is that it is one of the ideal ways to keep yourself in touch with your guests. You are going to expect your friends and relatives putting their favorite photos shooting in your wedding inside the photo coaster. Hence, every time they glance on the photo coaster, they'll have their memory back to your big day.
After all, if you are preparing yourself to go for a wedding but yet to have any idea on which wedding gift you should go after, it is good for you to think of giving your guests a glass photo coaster as wedding favor. It is wonderful wedding gift since you can have them to place photo inside and it is practically a very useful item.