You and your significant other are reaching that magical time in your relationship where you are about to hit an important milestone – whether it be your paper, tin or even ruby wedding anniversary, each occasion should be special and memorable (for all the right reasons) – after all, we are often in danger of forgetting how special that relationship can be once caught up in the mundane tasks which come with everyday life in the 21st Century;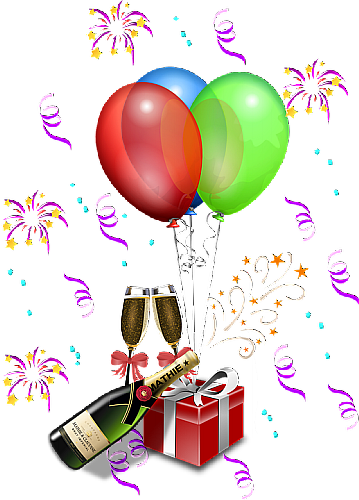 Choosing a magical holiday experience is therefore an opportunity to celebrate each other and your life together which will give you memories to fondly look back upon – here are our top three suggestions:
For those who love the great outdoors and nature in all her might – the Grand Canyon;
No trip to the USA would be complete without visiting one of natures' most spectacular spots – the Grand Canyon – it is easy to get there, with many tour buses operating from as far afield as Las Vegas! – Our recommendation is to rent a car and go for a road-trip, to experience one of the best driving experiences in the world!
Once there, we recommend taking a set of binoculars and some lightweight waterproofs (just in-case!) – Plenty of activities are available, whether you would prefer to just sit back, in each other's arms and gaze over the amazing vista at sunset, go for a guided trek, or strap in for an adrenaline filled helicopter ride through the canyon itself – such spectacular scenery will forever be etched in your minds! (If you would like to stay the night at the canyon, there are some chalets nearby – but act fast! Some of these can have a two year waiting list to book!);
For the elegant, sophisticated couple who like to take life easy – Canal Cruises in South France;
What could sum up the beautiful south of France better than enjoying a ride along the wonderful network of French canals? No other method would allow you to experience such sensory overload at such a relaxing pace…picture the scene:
You are relaxing under the cool setting sun with an exquisite bottle of glorious wine sitting by your side, it's flavours and aromas still on your palette, beams of sunlight penetrating the bottle and projecting a stained-glass like glow on the tableside – you reflect upon how perfectly the wine has complimented the fine cuisine sat before you, whose delicious scent wafts through the sweet country air – your eyes take in the picturesque scenery as it drifts by in slow, painterly strokes; the sound of flowing water tickles your eardrums and induces a state of total relaxation – you can observe as nature reveals its' very own oil painting before your eyes  and marvel with your partner on how such a romantic setting could actually exist outside of an art gallery!
This kind of experience is typical of what can be expected from a Canal Cruise in the south of France – you would have to be heartless to fail to feel the romance in the air!
One of the key advantages to seeing this part of the world via the various Canal Cruises available is that this method allows you to experience things which would not be possible via any other method – it also gives you the chance to really take in the sights, sounds and smells at a leisurely pace – something which we can guarantee will not soon be forgotten!
Whether it is stopping over at a historical village to inspect the magnificent architecture, tasting wine at a spectacularly sun-soaked vineyard or sampling locally caught freshwater fish, cooked to perfection, there is simply nothing quite like it on offer anywhere else in the world!
One could say that the rivers are the lifeblood of this part of the world – what better way to experience this idyllic setting than by embarking upon a Canal Cruise – you will be certain to take away a part of this glorious country with you forever.
For the couple who wish to experience the exotic – Singapore;
You may think of Singapore as a hustling, bustling metropolis – and you'd be right – however, it is much, much more than that!
Whether you are after excitement or relaxation, Singapore has something for you;
Once there, make sure to take a day out to visit Sentosa Island, with its' beautiful beaches easily accessible via one of the worlds' cleanest and most efficient rail systems – getting around in general is a piece of cake!
After a days' shopping (designer boutiques are plentiful, along with cheap markets – take your pick!) why not take in the Marina Bay light show – where the spectacular neon skyline and harbour becomes the backdrop for an advanced light, sound and water display – you could even round the night off by visiting the nearby casino if you feel lucky!
An exciting land of contrast, old colonial buildings sit alongside the glimmering lights and towering skyscrapers – we recommend visiting some of the local temples for a taste of the diverse cultures that make this beautiful island what it is!
What's more, if English is your primary language, don't worry! Singapore is an accessible starting point if you are looking to explore Asia further, with English being an official language of the country;
In terms of cuisine, Singapore's melting-pot is evident and you can select from a huge range of mouth-watering dishes at any time of day or night – you won't have to look far, however, we recommend visiting one of the hawker centres to get a great selection at one sitting!
Andrew Lee is a professional photographer who has travelled the globe in search of that elusive cover shot for his folio – he is famous for his landscape photography of the Swiss Alps and his collection of village life shots from the French Canals.