Being engaged can be one of the happiest times of your life, you've found that one person you want to spend the rest of your life with and you're looking forward to all those amazing years you're going to be spending together. In most instances it's the woman who does most the planning; most of us will have given some thought to the type of special day we'd want long before we even met that special person. The glamorous dress, the perfect location and the style of the rings will be things you'll already have an idea on. Unfortunately this doesn't mean planning the wedding is going to be any easier.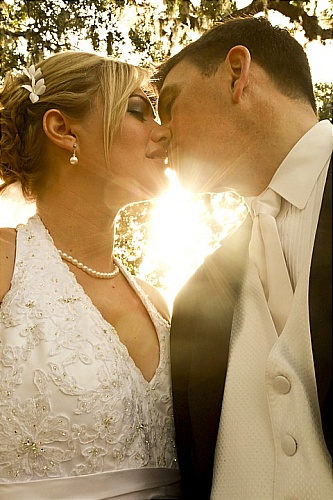 The Venue
The venue is going to be one of the first things you'll need to decide. If you have somewhere specific in mind you might not be able to even set a concrete day until you've got this confirmed. If you're planning a winter wedding you're going to need somewhere with lots of room, sweeping stair cases and open fires are preferred features for indoor wedding venues. If you want a summer wedding you're probably going to be looking at the grounds around your venue, maybe a stunning view or nearby beach but always keep in mind you can't guarantee the weather.
The Dress
For many brides the dress is going to be one of the most important aspects of your big day. You want to feel special in it, it needs to flatter your shape and most importantly it needs to be within your budget. A wedding dress can take months to get ready and that's assuming you've already decided on a style and stockist. The easiest way to find a style you like is to look at the clothes in your wardrobe that you really love, what's your go to outfit you always where to make yourself feel fabulous and work out what part of it you love.
Photography
You're never going to forget your special day, you'll always have those memories but you still want to make sure you find the perfect photographer. Before you start getting quotes think about what you want to photographer for, do you need them for the whole day? Just outside the church? Maybe you just want them at the reception? Always make sure you check any references they're happy to give you and get a few quotes. It's important you feel comfortable around them; they're going to be around you all day.
Transportation
You want to arrive in style but it's not just you that needs to get there. When you're sending out the invitations make sure you include a map of the local area, nearby bus and train stations and places to stay for out of town guests. If you're having the reception in a different venue from the ceremony make sure everyone can get between the two easily.
Entertainment
Let your imagination run wild with the entertainment, don't feel you have to opt for a cheesy DJ. If you want a band make sure you check them out before you book them, you might not be able to crash someone else's big day but if they're a good band they'll have lots of bookings and you should be able to see one. Entertainment doesn't just have to be musical though; a magician or a dancer would make a novel way of keeping your guests entertained whilst everything behind the scenes is being planned.
Food
The food is going to be one of the most memorable parts of your wedding for your guests. Typically you'll have the choice of a sit down meal or a finger buffet. Make sure you try samples from different caters and don't forget to follow up on any references they give you. Don't be afraid to ask for what you want, if you have a favourite recipe ask if they can do it for you. Always triple check any quotes you get as there might be hidden charges for things like crockery or severing staff.
After getting married last year Jessica understands just how important accommodating vendors are and is currently writing for Red Anywhere who provide the perfect catering experience.