Documenting the official announcement of a commitment through engagement photography can give many people a sense of relief of getting settled in their life with their loved one.
How to make your engagement photo session extremely memorable and nostalgic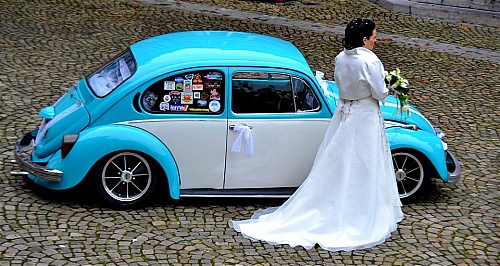 Every country has a different way of celebrating their engagement. Whatever the rituals the message is always the same – it's a public announcement of a commitment as a couple. For some it's a formal exchange of rings but for some it's just an official announcement. This means that both of you are now well prepared to settle down forever. Engagement photo shoots are not necessarily some traditional way of photo sessions. It can be a casual photo shoot where you can display through your photographs, how happy you are when you are together with each other.
The best way that you can lead your photojournalist shoot throughout the entire engagement session is by recreating the exact atmosphere and re-enacting those memorable moments you spent with your fiancé. There might be various locations which might hold a great significance to you and your to be spouse. You can work out with your photojournalist, the shots and the lighting details to recreate your romantic story. Whether your shoot is indoor or outdoor, if you have a smart photographer, you need not worry about the tantalizing shots to be taken.
Extreme creativity displayed during engagement photography can help you become nostalgic for years to come
A good photojournalist will combine candid romantic photographs along with formal poses to make your engagement album look ravishing. Adding props, wearing clothes which have good memories and finding the exact magical settings might take a lot of your and your photojournalist's time. Explain to your photojournalist what you have in your mind and the time slot before the photo shoot. This might give ample space to you both and your photographer, while doing the shoot.
You can use these enchanting photographs on your wedding invitation cards. These might show how compatible you both are, before you are married and how you are meant to be together forever. Most people mix the engagement and the wedding photographs in their album to create an enchanting impact and most of them are successful in doing so. After all, everyone needs to know the beginning of a wonderful romantic story of yours so that they can follow in your footsteps later on.
Engagement photography can be more heart touching because this is how you met the wonderful person that you are now going to marry.
Aaroneye Photography is a Los Angeles Wedding Photographer specialized in traditional Indian Weddings. Currently Serving Southern California including L.A. and Orange County.