Planning a wedding can seem like a daunting task, but it can be made easier and less stressful if newly engaged couples are fully prepared. While it is true that weddings are a lot of work, it is possible to avoid most of the stress by planning ahead and doing a small amount of work each day. This method saves time and ensures that you don't have a panicked, hectic two weeks before the ceremony.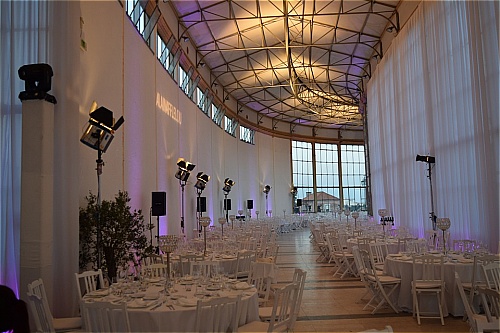 Prioritise
The first and most important thing to do is to figure out the elements that are most important to you. Every bride will worry about something, but you can limit your exposure to anxiety by identifying the things that are likely to cause you the most stress. Establish what is vital for your day to be perfect and make a list of your top priorities. Whether this is ensuring the food is amazing or having just the right entertainment, drafting a list of priorities means you can regularly check to make sure you are on schedule. It also encourages you to take care of tasks in order of importance.
Lists
Once you have taken care of the most important steps, it is time to create a master list of tasks. Whether you choose to do this in a notebook, in a date planner or on the computer, make sure that you have enough space to mark in due dates, budgets, telephone numbers and confirmations. Having a list like this will help you make sure that you are on track at all times and that you haven't forgotten any of the smaller details like wedding favours and corsages.
This list will become your bible, so make sure that you create it in a way that makes sense to you. You can split the list into categories – venue, dress, catering, transport, entertainment, etc. – so that planning a wedding doesn't seem like such a mammoth task.
Little and Often
Dedicate half an hour every day to the task of reviewing your lists, plans and priorities – regardless of whether or not you have anything urgent to do! Doing this will help you feel in control and it can be useful for spotting problems in advance.
Planning a wedding is all about being organised and even the most disorganised people can maintain a list. By having everything written down and consulting these tasks regularly you will be able to have the perfect day without all of the stress beforehand, meaning you can look and feel at your very best on the day.
Vicky is from Wedding Days, a wedding directory for couples planning their big day! She loves event planning and using her organisation skills and experience to provide help to brides to be!