A guide to choosing the correct birthstone as a unique gift with meaning.
Trying to find a birthday gift for your nearest and dearest can be a real challenge if you are buying for someone who seems to have everything! Selecting a gift which is meaningful and unique can sometimes be a daunting task. Scent, flowers, items of clothing, champagne or chocolates can all seem a little impersonal and may give the impression than little thought has gone into their purchase.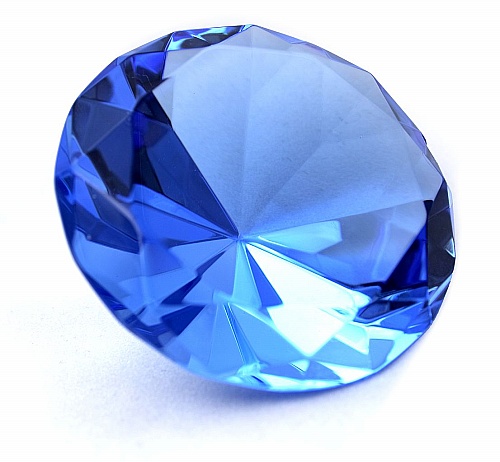 Why not consider a gift which ties in nicely with the celebration of a birthday?  A gift idea that the lady in your life would certainly appreciate is a piece of jewellery which incorporates their birthstone.
Linking gem stones with the months in a year may have originated from the twelve precious gems in the breastplate of Aaron, the first high priest and brother of Moses. The stones decorating the breastplate represented the twelve tribes of Israel. Later, the gem stones were linked with the birth months from the Gregorian calendar. Birthstone zodiac signs use the twelve signs of the zodiac.
Here is a guide to choosing the correct birthstone and their most common meanings:
January        Garnet        –     Deep red and symbolising fidelity
February    Amethyst    –    Peaceful purple – symbolising tranquillity and sincerity
March        Aquamarine    –    Authentic Aquamarine, honesty and loyalty
April        Diamond    –    Pure and resilient to pressure, therefore symbolising true love
May        Emerald    –    springtime green, meaning constant and true affection
June        Pearl        –    Precious pearl, symbolising wealth and good health
July        Ruby        –    Rich red, meaning wisdom, success and dedication
August        Period        –    Light green, dignity and protection against nightmares
September    Sapphire    –    Sincere sapphire meaning purity, faithfulness and loyalty
October    Opal        –    Optimistic opal, meaning hope and truth
November    Topaz        –    Sunshine yellow, serenity, fidelity and luck
December    Turquoise    –    Turquoise -from the Greek 'Turquois' symbolises happiness and good fortune
If the choice of colour and types of birthstones is not enough, you could also consider chakra stones. There are seven major chakra centres or energy points on the body, a chakra transmits and receives emotional, spiritual and physical energy and each chakra centre is represented by a colour of the spectrum. Chakra stones are used to clear or heal imbalance of energy. Each of the seven chakras is represented by a different coloured stone. An example for this is the fourth chakra, the energy point of the heart area, the energy focus is on love, compassion and emotional balance and the chakra colour is pink or green, symbolised by stones such as rose quartz, tourmaline and jade.
Being presented with a beautiful pair of earrings, a ring or pendant set with your personal stone can give so much pleasure and mean so much more than any run of the mill gift.
Jemma Smith shares her interest on Birthstone Jewellery on behalf of Nigel OHara Diamond Jeweller