If you are looking for some gifts that looks elegant and useful for your coffee table conversation piece, then you should take a look at this Gold Photo Coaster. You may found all the people that comes to visit your house would want to know where you buy this coaster as it is really useful for placing cup or bottle on it.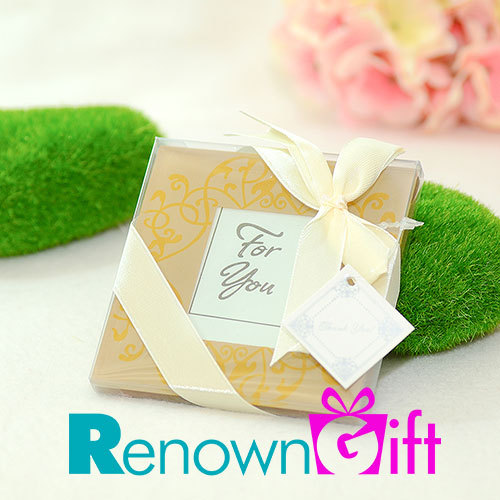 Click here to find out more.
FAQs About Coaster Etiquette
Coasters are a great way to protect surfaces from the damage caused by spilled drinks or condensation, but sometimes it is hard to know when you should use one. Knowing the right way to use your coaster is a great way to please and impress guests. There are many situations when you should opt to use a coaster, so read on to learn more about coaster etiquette.
Q: Should you use a coaster on wood?
A: Yes, wood is probably the most critical surface on which to use a coaster. A drink glass with heavy condensation can easily damage wood beyond repair; this is because the moisture warps and discolors the wood where both have contact. In most cases, this results in the dread rings that glasses leave behind on wooden furniture.
Q: If coasters are on the table, should you use them?
A: If you stop by a friend's house for dinner or a drink and there are coasters on the table, it is best to use them no matter what type of surface it is. The host placed the coasters there for a reason and he clearly intended that his guests should use them.
Q: Are coasters only for drinks?
A: No, coasters are great to place other items on, too. Coasters can protect hot bowls or plates from leaving marks on surfaces; they also help dissipate heat so that the table or countertop does not become hot to the touch. Additionally, a coaster is a great way to fix that the leg on the shaky chair at your favorite restaurant.