After folding, it will display like this. Cute…..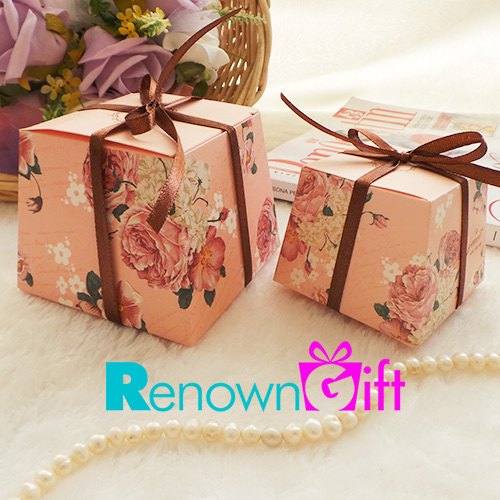 Wow – People say that we are perfect in wedding gift boxes. Gift boxes are great medium to keep safe those small precious gifts you have collected through out your life, our range of outstanding gift boxes, setup boxes, keepsake boxes and every purpose boxes are specially designed by our expert designers and handcrafted by our master person in various varieties & colors of leather, fabric, handmade paper and wooden material to suit your requirements. Any type of customization work is available in handmade gift boxes.
This cute paper candy box is perfectly wrapped in novelty design with color handmade paper from outside and rich maroon color from inside is big enough and ideal for newly wed brides to use this as keep sake box to keep all those precious goods you wanted to keep with you throughout your life. Must for every bride.
Do you remember the old style trunks? Isn't it innovative, very cute small copper color also adds to the beauty of this box. A perfect piece for anybody who always want to go for the best.
We call it wish box, inspired by the very fresh bright color of the innocent morning and decorated with special design that looks like small dew drops. A wholesale gift boxes for all the brides to write their wishes on deckled edge paper sheets and just put them inside this box and present this box to your husband to them fulfilled, the size is enough for you to fill in few small treats. Thus, you may stop dreaming just enjoy and buy them for yourself today.