Your wedding day will be one of the most special days of your life. Rest assured that your wedding is going to be a fantastic occasion regardless of where it's held, what kind of food is served, and what the theme is. After all, you're committing to a lifetime of love with your significant other while surrounded by the people in your life who are the most important to you, and that's all that really matters. However, your wedding day is also a great opportunity to make a lasting impression on your friends and family. Rather than planning a run-of-the-mill wedding, why not take some time to coordinate a truly memorable and unique event? Below are three custom products to consider when planning your big day – they all can play a big role in helping you make your mark when you tie the knot.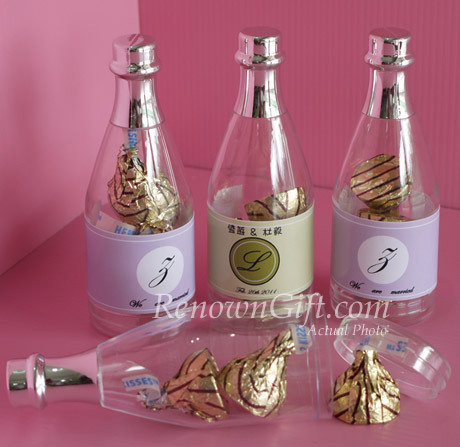 Wedding Matches
One of the most traditional wedding giveaways, wedding matches are a classy but affordable favor for guests on your big day. With a number of colors and styles of matchbooks to choose from, you can match your matches to the theme or décor of your reception, and it's easy to add your name to the matchbooks, along with the date of the ceremony and a wedding logo. Unlike some wedding favors, wedding matches are something that your guests can actually use, and every time they do, they'll think back to that special night when you got married. Plus, wedding matches are small enough that they won't get in the way, and it will be easy for your guests to pocket them on their way out for the night.
Can Koozies
Nobody likes a warm soda or beer, so ordering custom can koozies emblazoned with your names and wedding date to give to guests is a great idea. Not only can guests take advantage of this wedding freebie during the actual event, but it's something that will come in handy later on, too. Custom can koozies are very popular guest gifts, and more and more brides and grooms are choosing to give them out during or after the wedding reception.
Candy Bar Envelopes
Nearly everyone likes candy, so what better wedding favor than a delicious candy bar? Of course, leaving out a plain candy bar isn't very exciting, but with a customized candy bar wrapper or envelope, you can put a special touch on a standard candy bar. Add your wedding information or a custom logo to the envelope, seal the candy bar inside, and give them out as the reception winds down to leave your guests with an extra sweet memory of your special night.
Whether you decide on wedding matches, can koozies, or candy bar envelopes, a custom wedding favor for your guests is one of the best ways to leave a lasting memory. If you can't decide on just one custom favor, why not get all three? Custom favor boxes are also available, so there's nothing stopping you from giving away a number of special items in a package personalized to your special day.