Are you getting married in three months time and want to do the preparations yourself? Do you plan to make your wedding very special and impress your mother in law by your creativity and dexterity in handling such a big event on your own by adding personal touches to its details with just a little help from your best friends? Then, there are a lot of free wedding planners on the net that could help you plan your own wedding and make it turn out as if it was organized by the best wedding planner in town.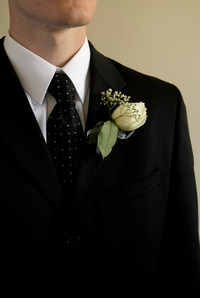 All you got to do is browse on the net for that free wedding planner that caught your fancy and you are ready to get the most helpful tips on planning your own wedding and get on with organizing it. It even has lists of suggested wedding vendors like bridal shops, photo studios, caterers, reception venues, among others, that you could choose from.
Where to Start?
To start on planning your wedding, you have to ascertain first what kind of wedding you want to have. This would have to include formality level of your wedding, the size of your wedding entourage as well as your guest list.
Reception
You would also want to determine what kind of reception you want to have. You could just have an informal gathering of family and friends or a formal one with the same people. Of course, if you have a bigger budget you could lengthen that guest list to include so much more. There are also several options of a reception that you could have.
For that formal do, you might want a dinner reception with an open bar while lunch or cocktails could be just perfect for that tight group of family and friends. The wedding date is also important in determining if everything would come close to your budget because holding weddings on a Saturday, it being a premium day for such events, is more expensive than holding it on any other day of the week.
There is also the matter of your bridal party's attire. While it is nice to provide for everything, it is also alright to ask for their help and understanding and they could buy their own attires by themselves. You would just be responsible for providing the bouquets, their meals at the rehearsal and reception as well as a gift, as a token of your appreciation for their help.
Guest List Size
You have to remember that the size of your guest list not only determines what food and beverage to have at the reception but also what cake to get and the number of invitations to send out, among other things to consider. You have to pore over these details so you would be able to establish the budget that you could reach comfortably because as soon as you have that budget in hand, then it is already time to look for those wedding vendors whose services you would need.
You have to have a variety of options for these wedding vendors also so you could pick out the best that offers the most reasonable prices. There are even wedding vendors that could provide you with all the services you need under just one roof. If you choose this kind of wedding vendor, you won't have to go from one shop to another to get that perfect wedding running and they will even help you out in deciding what's best for what option that you mean to undertake in every process of your wedding preparation.
Wedding Venue
After you have all these details in check, it is time to contact that church or location for your wedding ceremony. Check if the date you have chosen for your wedding is available, then meet with the minister or the person that will officiate over the wedding so you could discuss on the rules and regulations of the wedding venue.
You might also want to discuss with them your plans and wishes as well as specific requests to see if they will not go against their rules. Of course, if you plan on having a wedding outside, you might want to check on the weather first for that particular season as well as lay out an alternative plan so your wedding will go as planned, be it outdoor or indoor. Your wedding vendor could also help you out on this detail if you opted to go for that all-in-one wedding services provider.
But, if you are doing this yourself the whole way, then after the ceremony venue, you might want to look out for the reception venue after and then wedding service providers that could only take one wedding per day like the photographer or the florist.
Get Photographer
The best order recommended in acquiring wedding services is that after the location of the ceremony and reception, you should seek out the photographer or videographer, then the music both for the wedding ceremony and the reception afterwards, then the bridal gown as well as the dresses for the bridesmaids. The wedding cake and the flowers should follow and then the groom's and the groomsmen's attire. The invitations should come in last after you have ironed all the other most imperative details especially the ones that should be contained on the invitation.
Finally, never forget to get every deal into writing as well as to read every last print before signing. It is best to ask questions early in the day when you still haven't signed anything rather than contesting what you have already agreed to in context. It is absolutely necessary for you to understand what you are in for as well as know what the best payment scheme is.