When it comes to designing jewelry it is important that the artist's own creativity comes out in the finished products. This will set the pieces apart from the many products of its kind that are already available in the market. Many jewelry designers often end up looking too commercialized that it loses its artistic value. This is not the case with Monica Vinader jewelry from sites like www.Benna.co.uk.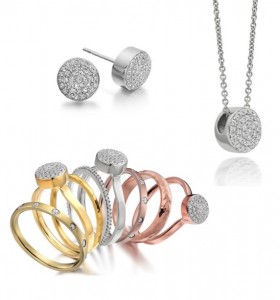 London based jewelry designer Monica Vinader has always loved creativity and the arts. In 2002 she started creating unique and bespoke pieces for some private clients which led to her making the products available for the rest of the world. Her design philosophy is to maintain a sense of timelessness in all her pieces at the same time creating luxurious and chic feel. In her own words, every woman has to have a piece of jewelry that will make her feel extra beautiful and special.
Many stylish women and celebrities alike have praised Monica Vinader jewelry collections mainly because her pieces are unique and exquisite without being too over the top. For example for her Siren Collection, this designer has several precious gem stones such as the Green Onyx and the richly colored multi-faceted Lapis stone. The colors of these stones contrast beautifully with the 18 carat gold plated vermeil on sterling silver that they are set on whether it is on a pendant or a cocktail earring.
Monica Vinader's name is also tied to the famous Fiji Love Bracelet which took the world by storm when it came out in the market. This collection is playful and charming and is addictively collectible and it drove many women to get one for themselves. It features an exquisite 18 carat yellow gold vermeil on sterling silver half bangle finished with a rich cerise silk cord. It is available in a multitude of colors which is fun to collect and looks gorgeous when stacked together as arm candy.
This designer's pieces are very telling of her rich multi-cultural background as well as her countless adventures abroad. Weaving color and beauty into her designs, there is no wonder why Monica Vinader has become one of the most sought-after jewelry designers in the world.