A do-it-yourself wedding is becoming more and more popular among brides-to-be because it is seen as a practical and creative means to add a personal touch to the details of the wedding. If you are planning on having a DIY wedding yourself, there are just some wedding projects that you cannot do alone, and require the skills of a wedding planner. As such, it is vital that you know which wedding tasks to take on and which ones you should entrust to the pros.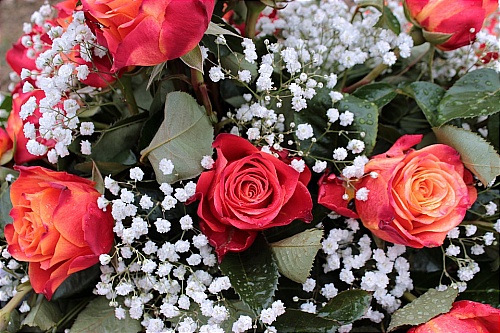 DO'S
Wedding Favors. Wedding favors can take a big chunk out of your wedding budget. However, you can save some bucks by making your own wedding favors. It is also a generous way to show to your guests how grateful you are to them. While sweet treats are the safest choice to go for, there are other non-edible favors you can do yourself. You can choose to personalize the packaging using ribbons or add labels and tags that go with your wedding's motif. When doing your wedding favors, make sure to give yourself plenty of time so that you will not have to worry about assembling them on the same day of your wedding. You can also enlist the help of your friends or family to do the favors with you.
Ceremony decors. Making your own wedding decorations is both cost-efficient and effective means to achieve your desired look for your special day. You can simply create baskets filled with your favorite blossoms and hang them around. Or, you can opt for scented candles and use them as accents on the available space.
Invitations. There are numerous websites that provide stylish invites that you can copy right off your computer. To save cash, purchase specialty papers and print your chosen invitation design. Or, if you have the skills, create several wedding invitation templates and choose the one that you prefer. Print it out and send the invites to your friends.
Makeup. Every bride wants to look beautiful on her wedding day. If you cannot afford to hire a professional makeup artist, but you have the skills to put on your makeup, then there is no reason for you not to. Grab a few basics like foundation, blush, eye shadow, power and lipstick and highlight your best features. As much as possible, do a trial run with your makeup, so that on your wedding day you will appear picture-perfect.
DON'TS
Photos. Your wedding photos are among the few items that will remind you of your wedding. While your relatives can take the position of your wedding photographer, this is not the nicest option to go for. Having a professional photographer on your special day will ensure that you will have high quality prints that you will not regret looking at for the years to come.
Cake. It is probably cost-efficient to do the cake yourself. However, if you do not have the baking skills, your cake's taste may take a disastrous point. With that said, just leave everything to the hands of the pros.
Catering. Catering to a large crowd is not an easy task and the pros can attest to that. Even if you know how to make the best dishes, you will not have enough time to prepare for hundreds of people. Hence, leave the catering part to the caterers who are trained to prepare and serve sumptuous meals to guests.
Music. Although you would want your favorite tunes to be played during your wedding reception, you have to understand that not all of your music choices will be liked by everyone. So, you would want to hire a team of music pros and let them do the music for you.
Coordinate the whole wedding yourself. As a bride, it is your task to look on every detail of your wedding. However, if you have already attended to them, do not go the lengths of taking charge on the wedding day itself. Why? Because it is likely that you will not find the time to enjoy and be the center of attention of your special day. Employing the services of a professional wedding coordinator even just for the day is a good decision that you will not regret, as doing so will help ensure that everything will go on perfectly even if you are not looking after them.
Written by Fiona Wilson who owns Frox of Falkirk a boutique based in central Scotland selling Mother Of the Groom Outfits and Mother of The Bride Outfits from designers from all over the world. The shop has a beautiful range of outfits to choose from.