It goes without saying that planning a honeymoon is a bit different than just booking a regular holiday. This is your first big adventure together as a married couple and is a once in a lifetime opportunity to do something a bit more daring than the conventional beach vacation. If sitting around all day sounds a bit dull, then why not try something really exciting and enjoy a unique itinerary that will ensure that you will get the most out of your special holiday.
If you want to escape the crowds yet plan an unforgettable honeymoon which combines both adventure and relaxation then there are plenty of opportunities out there. Below are just a few examples that will placate even the most adventurous newly-weds!
Angkor Wat: Cambodia
Nestled in thick jungle, the magnificent temple complex of Angkor Wat truly taxes on the superlatives. This sprawling complex of Hindu sculptures, towers and temples is one of the world's most remarkable sites and usually sits at the top of many adventurers' "must see" lists. The nearby city of Siem Reap offers a variety of dazzling and extravagant hotels which means that you can unwind and relax in luxury after a rewarding day of sight-seeing.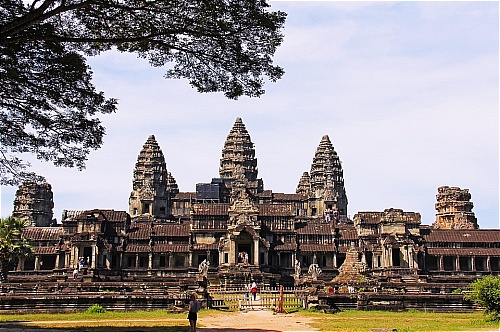 Machu Picchu & Galapagos Cruise: Peru & Ecuador
The imposing fifteen century Inca temple of Machu Picchu stands as one of the most revered archaeological sites in the world. Nestled between two towering peaks, the lost city of Machu Picchu has astounded visitors for decades and is the ideal destination for honeymooners looking for something really special. Many tours and agencies also include a trip to the Galapagos Islands, often described as Mother Nature's greatest showcase; a stunning chain of volcanic islands inhabited by some of the world's most unusual and incredible creatures. On a typical day you can swim with sea lions or dolphins, walk along the beach next to marine iguanas or encounter the famed giant tortoises.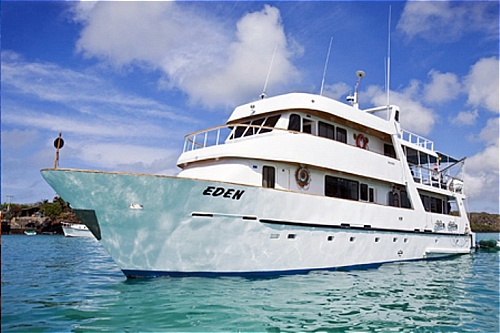 The Pyramids and Cairo: Egypt
No adventurer can hold their head high without visiting remarkable Egypt. Delve into the thousand year old secrets of this ancient land and take a journey through lost cities, royal tombs and temples. Honeymooners can explore the narrow alleyways and bustling bazaars of Cairo, lined with craft merchants, spices, silks and silver and gold.
So, before you jump head first into a full scale expedition, why not spend your time together hiking or sea kayaking in some of the most beautiful locations in the globe or go off the beaten path and enjoy lots of dramatic panoramic views without giving up all the comforts of home.
If you're in the midst of planning a wedding and would like some help booking your honeymoon, speak to The Ultimate Travel Company who can create a bespoke, luxury honeymoon to suit you and your partner's taste.