Having trouble looking for your keys, mobile phone, or lipsticks in your magical handbag that seems to make your things disappear when you need them? Or have you reached into your handbag to grab your purse, only to realize that you left it in the other bag?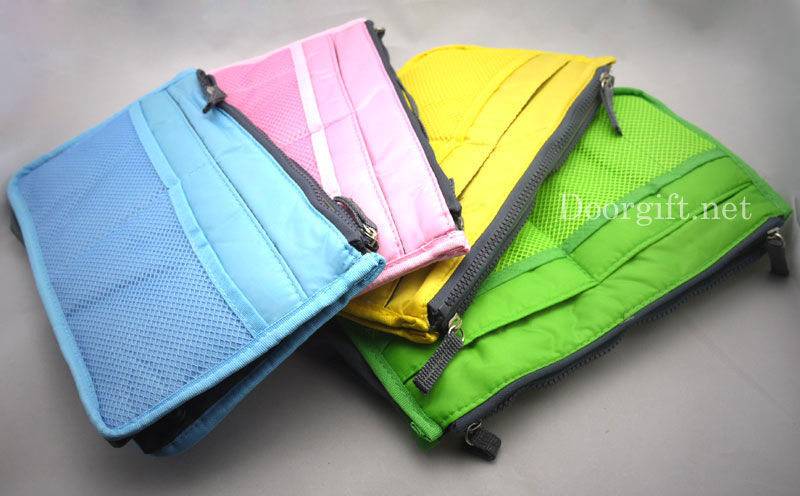 If your excuse for carrying the same bag every day is because it's too much of a hassle to switch bags, then today's deal is your answer. Pay only for a very reasonable price for a Korean bag in bag organizer that will help keep your bags organized and takes the hassle out of switching bags. With this bag organizer, it's as simple as lifting the organizer out of one handbag and placing it into the other! No more worrying if all you missed out on any important items when you change bags as they're all in one place.
With this handbag organizer, you can change your bags without any hassle. Simply organize your cellphone, wallet, make-up, keys, tissue paper and all other must-have items into the various handy compartments of this organizer. Just remove this organizer from your old bag and put it in the new bag, and you're ready to go!
Additionally, this can also be a very good idea for you to give this bag to your bridesmaid as VIP gift or give away to you special guests as favor door gift and surely they are going to love it very much.
100% Nylon Oxford