If you are planning to have some funs on your wedding, you should gather some friends and do a brain-storming to come out some fun wedding ideas that you can do on your big day. One of the accessories that can really create a lot of fun for all ages of people from children to grown up will be offering them with bubble blowers. This thing is especially fun when you are having an outdoor wedding. If you have marked all the details like the wedding venue, the date, and also the number of guests, then you may proceed to go to your nearby gift shop to search for the wedding bubble blowers; if you can't find on your local gift shop, you will definitely get them via online wedding sites that selling wedding favors.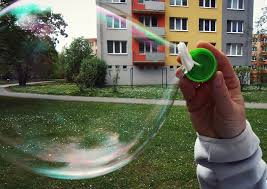 Bubble Blowers can be Ideal Wedding Favors
In addition, choosing bubble blowers as wedding favors or door gift will help your guest to make some fun by carrying them around and play on the spot. It is a real good idea for you to go this route as your guest can use them during the wedding ceremony or reception. Thus, choosing bubble blowers as the door gift to your guests not only they can let them doing some mouth exercise by blowing bubble but also such activity can create a very harmony wedding ceremony for you.
When you make up your mind to provide your guests with bubble blowers, you may try to choose the bride and groom bubble blowers which are more relevant to wedding so that they can also act as a wonderful souvenir for guest to take home.
Children Will Have Lots of Fun With Bubble Blowers
Children of course will love it very much and this is one of the considerations for many couples to choose bubble blower as door gift as it will definitely entertain children. Even though it might create certain distraction, but giving children bubble blowers still a fantastic idea if you really want to keep them entertained. It is quiet and it could easily make a sweet magical effect for your wedding. A lot of couples relish the idea of getting children to cheer their wedding ceremony and giving them bubble blowers are just the perfect things for such effect.
Children and grown ups alike will love these and you can choose packs of 50 or 100 of these bride and groom bubble blowers with cheap price. Children will enjoy themselves by running around on the wedding spot and blowing bubbles to fill the whole atmosphere in the wedding room.
After all, having a fun wedding during a wedding reception can be a wonderful way to have everyone involved and make all the guests feel they're a part of the wedding celebration. Besides, a fun wedding can as well filling time when everyone is enjoying in the game. So, it is not really matter if you are having a small or a large wedding, but fun wedding is surely going to enjoy by all groups of people.