Since 1988, millions of children and adults have worn red ribbons during one week in October to support healthy, positive, drug-free lives. The annual event, known as Red Ribbon Week (RRW), conveys positive messages to kids about the power they have in their own lives. This year's event will take place from October 23-31, 2012. Across the U.S., kids and adults will celebrate the power of living drug-free lives.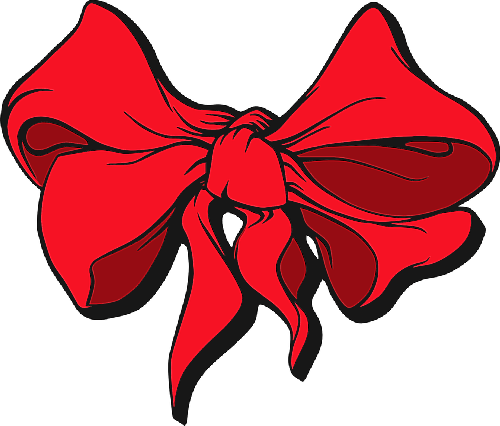 This special week is also designed to pay tribute to Drug Enforcement Agency (DEA) Special Agent Enriqué "Kiki" Camarena. During a drug investigation in Guadalajara, Mexico, in 1985, Camarena was kidnapped, tortured and murdered by drug traffickers. Camarena's tragic death served as a wake-up call to many Americans, who had not realized the true extent of the international drug trade. The National Family Partnership (NFP) and First Lady Nancy Reagan launched the first RRW in 1988.
Teaching Kids to Protect Each Other
One of the chief goals of RRW is to teach kids to be aware of bullying, cyber bullying, drug use and alcohol abuse. Kids are encouraged to recognize the signs of these detrimental activities. They are also encouraged to let adults know when they see a peer participating in one of these destructive activities. Early intervention is one of the best tools in the fight against childhood violence and addiction.
Teaching kids to look out for and report risky behaviors is a great way to teach them community responsibility. Kids learn all about RRW through special activities held at their schools. Students are often visited by guest speakers who have struggled with addiction. Classroom exercises and games keep kids engaged. Of course, kids also love receiving a wide variety of Red Ribbon Week merchandise. Water bottles, T-shirts, wristbands and posters with positive messages can be seen throughout RRW and well into the following months.
The Broad Reach of The Red Ribbon
The NFP estimates that 80 million people participate in Red Ribbon Week events each year. Of course, public and private schools host a wide variety of activities for students and their parents. Many community leaders and business leaders are also actively involved in hosting RRW activities. Community barbecues and safe and sane parties are very typical at this time of year.
Businesses, faith communities, media outlets, families and community coalitions also come together to host RRW activities every year. Essay and poster contests are a favorite in many communities. In some areas, special drug-free races are held. Parades and community rallies are also held during this important week. It is common to see schools, parks and other buildings decked out in colorful red ribbons throughout the month of October.
Promoting Healthy Communities
The effects of RRW can be felt long after October has ended and red ribbons on buildings have faded. This important yearly event is designed to bring awareness to the continued, troubling drug trafficking problems that the nation faces. It is also designed to empower children and their parents to choose healthier, happier lives. By providing relevant health information and helpful resources, school and community leaders are able to foster strength and health in their communities. The event continues to honor Special Agent Camarena along with his many comrades who have been killed while serving with the DEA in the U.S. and abroad.
Jill Burbank is apart of an elite team of writers and inbound marketers who guest blog for a variety of online publications. Follow her @JillBurbank2.