Often we go online or visit a shop and are completely stumped on what present to buy for someone, often these people are acquaintances, colleagues or someone who lives a fair distance away. Buying a present can sometimes be daunting, especially if you don't know their likes or dislikes or they are one of those people who already have everything, leaving you staring at the shelves in the store without a clue.
There are a couple of things that never outdate, they are always appreciated and say what you need to say.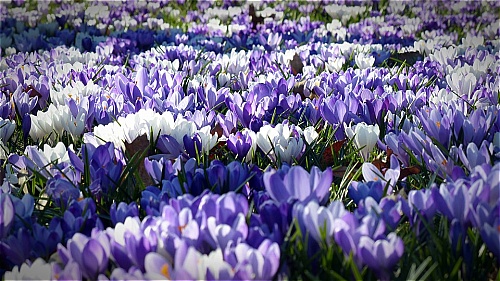 Flowers
Flowers are always very welcome by women around the world, a beautiful bunch of fresh flowers being delivered is an exciting time, they freshen the home and are colourful, happy and offer the person that pleasant feeling. Perfect for birthdays, anniversaries and congratulations, these can be sent from one woman to another or a colleague to another.
For special occasions such as anniversaries, weddings, birthdays and Valentine's Day, a bunch of roses from their loved one is always received with open arms and a smile. So if you're really stuck on what to buy or the person you are buying for lives a couple of hundred miles away or even in a different country, you can have a great bunch of flowers delivered to make their day.
Chocolates
What woman doesn't love chocolates?  A box of chocolates is always an appreciated gift, but chocolates aren't just for women, if you're stuck deciding what to get for a man, then a box of liquor chocolates is always a safe bet. Brandy truffles to whisky filled chocolate pockets; there is always a selection available for every occasion.
Obviously some are more appreciated than others with well-known brands that put a smile on everyone's face. These can be given for all occasions, though best given when you actually see the person rather than sending them far distances.
Alcohol
Buying a gift for someone that you don't know that well, a bottle of alcohol is always a big hit. From a good bottle of whisky to a great bottle of wine, these are gifts you can give on any occasion to both men and women.
There is such a big selection of alcohol available. Women will love a bottle of Baileys or good wine, while men will appreciate a good whisky or wine. So you really can't lose sending them a gift of this sort.
Vouchers
Vouchers are a gift you can give when you really have no idea whether they drink what they like or you prefer for them to buy something they would appreciate. The tricky thing about vouchers is how much to give without the other person being offended. A £10.00 voucher seems a little cheap, but if you don't really know the person and have been invited to their birthday party, vouchers are an easy alternative to a gift.
Hampers
Hampers are the ideal solution to gift giving, especially when you are not sure what to give. They combine wine with edible goodies that will bring a smile to anyone's face. You can send them long distances or take them with you and hand them over by hand. This is a failsafe gift, you can't really go wrong as they are always presented beautifully and are ideal for both men and women.
As you can see there is a wide selection of gifts you can give for any occasion if you really aren't sure what to buy, they are affordable and still substantial to the person receiving them. Take your time to find the one you think they will enjoy before buying and give a great gift for that special occasion.
Remember gift hampers are easy, nicely presented and are an easy and affordable way to give someone a gift that they will enjoy.