We all know that gift giving can be an expensive activity – especially at Christmas time – but are the psychological benefits worth the time, effort and money spent on rewarding our loved ones?
The short answer to that is yes.
Giving gifts, whether it be for a Birthday, at Christmas, for an anniversary or any other occasion, helps strengthen our bond and relationship with others and gives us a mental well-being satisfaction.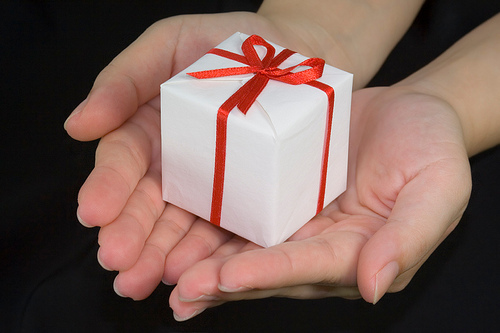 In relationships, gifts are given to signify our affection for our partners. The beneficiary of our presents will be aware that taking the time out to find a specific gift shows that we have thought in a positive manner over the person in question.
While the recipient of such gifts can often greatly feel the appreciation shown by their respected loved one, believe it or not, it is the giver that gets the most out of the experience.
According to a report from the New York Times, showing our generosity by giving to our loved ones emphasises our feelings for them and gives us an emotional boost.
The chair of the Department of Behavioural Sciences at Savannah University, Devin Byrd, also notes the underappreciated effect of gift searching.
"There is an emotional lift when searching for the gift," he says.
However, Byrd adds that gift giving can often signal that an individual is trying to cover over feelings of guilt towards the person in question.
Perhaps they can't attend a special occasion, have broken a bond of trust in the relationship or is hiding something from their partner.
"That [giving because of guilt] really comes into play when you have people giving from afar," Byrd says.
"Now, it is a lot easier to order a gift online and send it.
"It can be a replacement for not being there with the person. They gain satisfaction when they find the right gift and that brings emotional happiness."
There are also financial implications to take into account when giving gifts.
While the individual will receive the psychological satisfaction of performing a positive deed and seeing the appreciation on the faces of their recipients, spending a substantial amount of money on the gift can leave the giver with woes about their bank balance. These feelings are accelerated if the gift isn't well received!
While there are financial burdens to consider, gift giving can be an excellent way to boost your relationship with others. In addition, it offers you the mental pleasure that you have completed such a selfless task.
Matthew Wood is a freelance writer, online marketer and SEO consultant. Matthew writes for many
online publications, as well as developing content and articles for a variety of well-established
websites. His latest project is writing informative articles on the subject of Gift Ideas and Gifts for Girlfriends for the reputable online agency Evie Darling.