We've all seen the stars dazzle on the red carpet at prestigious, international events such as the Oscars.  If you've ever dreamt of hosting your own red carpet event, then with a bit of planning yours could rival any A-list party. Here's how.
What's the theme?
Ok, it's nice to hold a party for the sake of it, but it helps if you have a theme or purpose.  Perhaps you've got a special birthday or anniversary to celebrate, maybe you want to organise a charity or fund-raising bash.  Whatever your reason, if you have a clear theme or purpose, then it will help to form the basis of all the important decisions you need to make, and who to invite.
What's your budget?
Unless you're a celeb, chances are you're going to be limited in how much you can spend.  Even if your budget is tight, that doesn't mean to say you can't put on a show-stopping event; it just means you have to be more creative and selective.  How much you've got to spend will influence choice of venue, catering, number of guests, décor, and whether you do it all yourself, or hire event management services to organise it all for you.
The all-important guest list
Write down the names of all the people you want to rub shoulders with at your red carpet event.  Again, this will be dependent on your budget.  Decide on your invitations, and make sure you write all the important details in them, such as date and time, venue, dress-code, theme, directions, and how to RSVP.  Let your guests know what to expect in terms of catering.  There's nothing worse than turning up to an event unsure whether you're going to be fed a three-course meal or a meagre selection of nuts and crisps.
Venue
Once you've got a rough idea of numbers, you should be able to consider venue choices.  If you're stumped for ideas, then event management services could help organise these details for you.   Keep in regular contact with the venue once you've chosen it, and ask all the relevant questions that are important for your special event.
Catering
Decide on what sort of catering you want to put on, and who is going to provide it.  The less people you invite, the easier and less costly it will be to put on a three-course, sit-down meal.  But with more people, you can choose to have a buffet or a selection of canapés, etc.  The choice is yours. Again, discuss the details with your venue and catering supplier.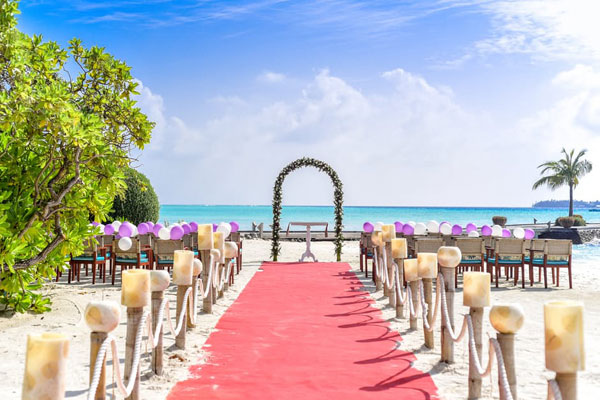 Décor and details
Attention to detail is crucial at any red carpet do, whether it's just a small gathering or a glamorous star-studded international event.  Once you've got all your big decisions sorted, then consider how you want to decorate the venue, tables, etc to make it really special.  Think about what you're going to wear to really shine.  And don't forget the all-important red carpet!  Event management services or party suppliers may be able to hire you one, so if you fancy glamming it up like a real star then why the heck not? Make sure someone is on hand to take photos, though.  All you have to do now is practice your pose!
This article was written by Amy Fowler on behalf of AMA Events, suppliers of international events and event management services. To find out more about international events or event management servers, click here to visit their site.
Photo: Deborah Morrison