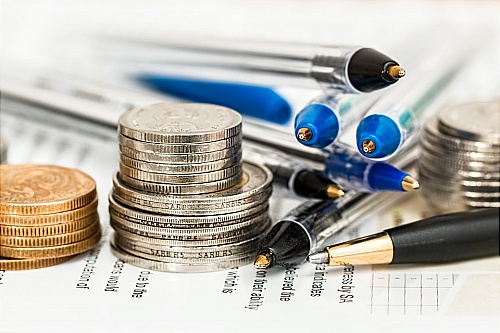 Weddings are expensive. There's no getting away from it. The average cost of a wedding in the UK is £21,000 – a sum that could quite easily be your down payment on your marital home.
But there are now an army of women out there determined to break the mould and plan their wedding on an affordable budget, without a credit card in sight.
But how do they do it? How could you plan a wedding on half, or even a quarter of the average cost?
It's not easy, but it can be done. Here's the 5 simplest ways to save on your wedding.
Who do you Really Want There?
One of the easiest ways to save is to revise your guest list. Do you really need the 150 family, friends, colleagues, friends of friends, friends of colleagues, exes…?
Try and prioritise your list into three groups – immediate family and best friends, extended family and good friends, and people who you're only really inviting out of courtesy. Be honest about who you really want to be there and who you're not fussed about. After all, an intimate wedding of 60 guests is much classier than a circus of 150.
2. Get the Right Reception Venue
Once you've sorted out your guest list, you can save on your venue too. There are so many venues that charge horrendous amounts just for hiring their premises, and then for every extra you want the price will skyrocket.
Shopping around can really help you here – there are some venues that offer all-inclusive wedding packages at reasonable rates, and offer several different sized rooms so you can hire the one most suited to your wedding size. There are several great wedding venues Staffordshire based in stunning rolling countryside.
If you're really looking to save, there are hundreds of options for venues – village halls, church halls, your parents back garden, that gorgeous country pub you love…
3. Do you Need a Summer Wedding?
Having an off-peak wedding can really help you save – often there are discounts around from October to March on everything from venues to catering to flowers. Don't let the thought of bad weather put you off – remember that this is the UK and rain happens year round (historically August is a wetter month than February!).
There are so many advantages to an off-peak wedding – in the winter there's snow and fake fur stoles, in autumn there's the stunning russet foliage, in spring there's flowers beginning to bloom. Why wouldn't you take advantage of that?
4. DIY Decorations and Invitations
It can be really simple to make your own decorations rather than shelling out hundreds and hundreds on seat covers and table decorations. If you've got just an ounce of creativity, making your own centrepieces and invitations is a doddle – there are plenty of idea floating around the internet, depending on what kind of styles you like.
5. Buy a Pre-loved Dress
No bride likes to hear this, but you could get your dream dress at a quarter of its original selling price if it's second hand. Remember that generally wedding dresses are worn for less than 12 hours – just half a day – and if you buy from a specialist store your dress will have been professionally cleaned. You'd never be able to tell that it's been pre-loved.
Oxfam has an online wedding shop and several stores around the UK that sells beautiful dresses for generally less than £300. And then you can feel good about yourself for helping out a charity too!
Jasmine Ayres managed to plan her dream wedding on a budget on £4000, and wants other couples to know that you don't have to spend tens of thousands for an amazing day! Currently, she blogs for Keele Conference.