A wedding is one of the most important days of your life, but that doesn't mean you should get carried away as a bride-or-groom-zilla. Weddings are also about bringing together two families and groups of friends, and celebrating your marriage with the people you love. If you want a celebration that everyone will enjoy, here are some tips to consider, from wedding photo booths to favors.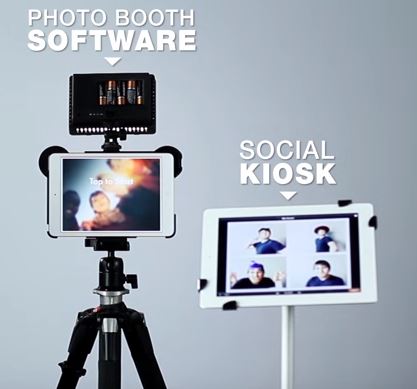 Unique Theme. When you start to plan your wedding, don't just pick some colors and call it a day. Choosing a theme will help you plan coordinating elements, and it will help your guests know what sort of event to expect. Rustic weddings are in, but classics like Las Vegas or Paris are always popular.
Music For All. For music, talk to your DJ so that he knows your tastes, but don't leave guests out of the loop. Set up a request function on your wedding website, or have request slips on each table. As long as a song isn't on your "do not play" list, the DJ should listen to your guests as much as he listens to you.
Fun Photo Booth. At your wedding photo booths are great for guests and for you. Many packages offer props or signs that your guests can use. The photo strips are great for guests to take home to remember the night. Place some tape and your guest book nearby, and guests can leave photos for you with a note.
Table Games. When the reception starts, you want everyone to have fun, but you also want your friends and families to get to know each other. Games or fun dances may seem cheesy, but they're always fun. Try quizzing your guests on trivia about you and your new spouse. Have candy or small prizes for winners. Don't underestimate those classic dances that everyone can participate in. A conga line or a limbo contest will get guests out of their chairs and laughing.
Wedding Favors. At the end of the night, give each guest a small favor to let them know how happy you were that they could attend. These favors can be linked to your wedding's theme; for example, a rustic wedding could give away beeswax candles or tea packaged in mason jars. Small bags of candy or treats are always appreciated. You can also use small toys printed with your names and the wedding's date.
When you try these ideas, not only will you have an amazing memory for yourself, but guests will thank you for years to come as everyone reminisces about that one amazing day.
Jesse Dugan contributes to hundreds of different news sites and blogs and is always looking for new guest blogging opportunities. Follow him on Twitter @JesseDugan.