Why renting wedding items is an excellent choice
So he finally popped the question. Congratulations to you! However, after a fleeting moment of elation, several questions start to pop inside your mind. Where will it be held? Who should be invited? When will the occasion be? More importantly, who will be paying for everything?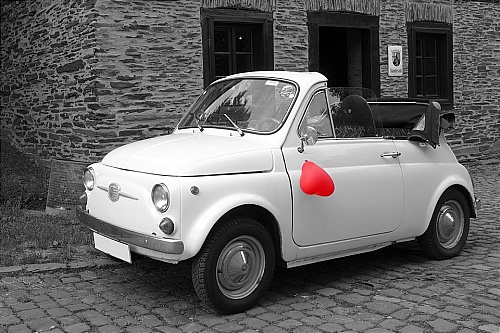 There's nothing wrong about thinking of the dollars and cents that you and your spouse-to-be are likely to spend on the most momentous occasion in your lives. At the end of the day, it remains a fact that even the simplest of weddings could cost thousands of dollars, not to mention that you would want everything to look perfect and according to your vision. However, if you know for yourself that both of you are a bit tight on budget, there is nothing wrong about turning to pocket-friendly alternatives to make your dream come true. There is no need to purchase different items for your big day, when you can actually rent some of them.
Renting items for a wedding is not a new thing. And you are not the first and last bride-to-be who have considered taking this route. The good thing about renting is that it is possible for you to add a unique touch to your special day without necessarily spending a huge amount of money. Today, rental professionals specialize in providing special touches to personalize weddings in almost any location and the items they provide go beyond the usual tables and chairs. So if you are truly decided to have a budget-friendly wedding, renting some items is the best way to go. Here are some of the things that you can rent.
Wedding attire
Your wedding dress as well as your groom-to-be's tuxedo are among the items that you want to be especially customized. You might even be thinking of spending money on the attire of your wedding entourage. However, you need to understand that your gown alone could cost you thousands of dollars, taking a huge chunk of your wedding budget – an impractical choice for something that you would probably use only once. Shoulder the rest of the entourage's attire and, chances are, there won't be anything left in your wedding budget. Hence, rather than having the wedding attires custom made, why not rent them instead?
Renting your wedding dress, your spouse-to-be's tuxedo and the attire of the rest of the entourage will not only significantly reduce your wedding's expenses, it will also permit everyone to wear designer pieces. Likewise, since the attires will only be used once, you do not have to worry about the complicated tasks of preserving them.
Wedding equipment and decor
Every bride is yearning for personalization when it comes to their weddings, and you are not an exemption. To make your wedding all your own, you are likely going to use accessories that reflect your personality. But, accents, even the smallest ones can break the bank, especially if you are going to decorate a huge venue. So to cut back on your wedding decor budget, opt to rent them all.
From tents, fabrics, vases and chandeliers, down to elaborate floral pieces and linens, numerous rental companies provide all these and more to befit any type of wedding. Because all of these rental companies know that more and more couples are after personalization, they continually update their rental supplies to complement such needs. They even offer their rental items at affordable costs. Hence, if you have gathered decorative ideas from your friends and wedding magazines, it is possible for you to find all of them through these rental companies.
Wedding cake
The wedding cake serves as one of the focal points of wedding receptions. And, for your wedding, it is likely that you would want something elaborate. For something that will be devoured by guests in a few minutes, shelling out an immense amount of cash is not a great idea. But, you can still make your wedding cake stand out in your reception if you opt for a faux cake.
Yes, even wedding cakes can now be rented for display purposes. You can simply add your own cake topper to add your personal touch to it. To fill your guests' cravings for sweets, simply serve them slices from another cake, but make sure that you will offer them something that is as sumptuous as the look of your wedding display cake.
Frox of Falkirk is one of the best mother of the bride outfits online shops in the UK. They provide a wide variety of designer mothers of the bride and groom outfits at competitive costs. This article was written by Ericka who regularly writes content for the company.