A wedding registry is a sort of wish list that an engaged couple can have in a retail or online store where they will choose items from the store that they want people to give them as wedding gifts. When the item is purchased, the list is updated thus minimizing the chance of receiving duplicate gifts. Before you open a wedding registry, there are some things that you need to know.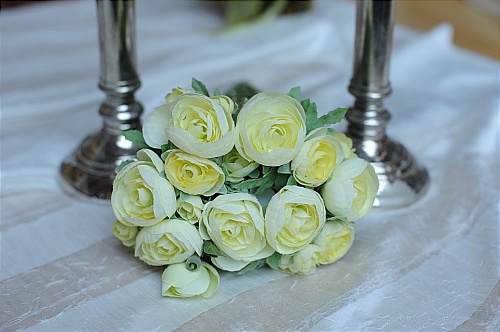 Do Look for the Right Store
Before you register, look for the right store where you can open a wedding registry. Do not hesitate to make inquiries and ask them about the incentives you can get if you register with them. Keep in mind that some stores give reward programs where a portion of the guests' purchases will go into a gift card that you can use later on. Do not forget to ask about their return policies as well.
Do Make a List and Check It Twice
Before you register with a store, you should make a list of the things you will register for. Take an inventory of the things you already have and discuss the things you do not have with your fiance. Some people recommend that you split the list to make things easier: you can take care of household items like flatware and linens and he can take care of gadgets and electronics. When making your list, do think about the size of your wedding party in proportion to your wish list. An extensive list may be too much if you are having a small wedding with only a few guests.
Don't Forget the Things You Really Need
You might be tempted to list down all of your "wants" in your wedding registry especially if you are getting them from your favorite retail store. However, you must never forget to register for items that you really need once you and your partner move into the new house. Some of the essential things you must have include bed and bathroom linens, flatware, silverware and kitchen appliances.
Don't Limit the Gift Choices
You might hesitate from registering certain items because you might think your guests cannot afford it or you are never going to use the item anyway. Nevertheless, you should remember that some of the items in your wedding registry might be of use later on, such as when you are entertaining guests in your house. You can also take this opportunity to upgrade some of your old things, like your 10-year old toaster or your fraying bedsheets.
Do Show Your Appreciation
Do write a thank you note after you receive the gifts you asked for. Avoid sending a generic "thank you" card and take time to write personalized notes to each person who gave you a gift. Listing down the items and the givers will help you when you do this and you can avoid having mix ups.
Northern Star, one of the best wedding band Edinburgh that performs in different venues all over the country, provides top quality music for special occasions. This article was written by one of their contributors.