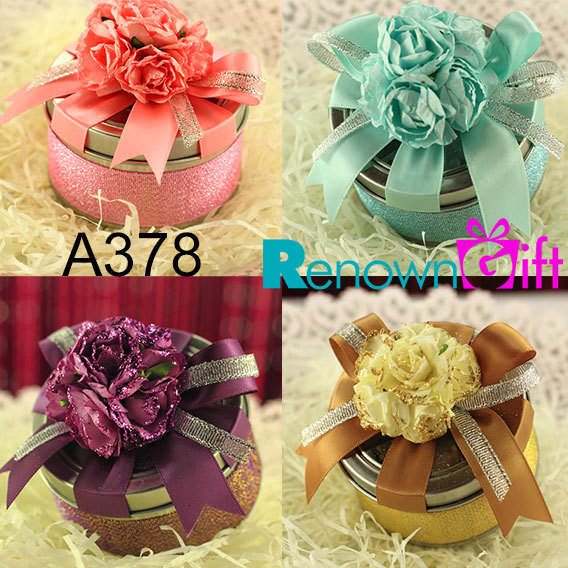 Tinplate is a metal where its surface is coated with a layer of tin. Therefore, it is not easily get rusted. Many people also call this as an iron tinplate.
Tinplate combines strength and moldability which make it enduring for corrosion. Besides, it is also weldability and featured with attractive appearance. With the combination of all these features, it makes tinplate having the attributes of strengthening, non-toxic, and also toughness.
By using this tinplate and decorate it with various ribbon and flowers, it can make the tinplate look very beautiful and colorful with the creative designs that you put on it.
If you fill the tin box with candies or chocolates, all the guests that you invite to attend your wedding are going to get surprise and sure they will be greatly enjoy having them.
If you really loved this designs and want to make it a door gift or wedding favor to give away in your wedding, you can make your order through our website at:
https://www.renowngift.com.my/rose-tin-box-as-low-as-rm2-90/