Most people find this task very daunting because nobody really knows how much to spend. Everybody has different rules about how much they spend but one thing is for sure that you always get a huge mix of presents. When the newlywed's realise they have just got 2 toasters and 4 lamps they generally aren't pleased. Below is a list of presents and ideas to avoid this.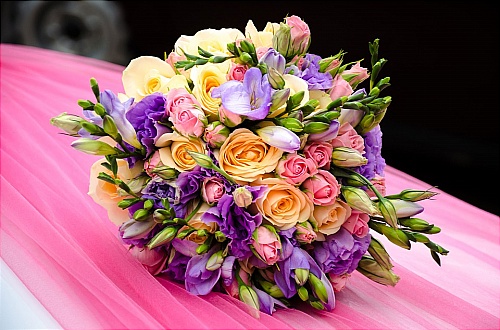 Wedding List
The best thing any couple that are getting married can do is create a wedding list. A wedding list means that the couple go into a department store and make a list of all the presents they would like to get for their wedding. These gifts range in size and value and it is up to you to pick one to suit your budget. Some might be traditional Irish Gifts and others might be kitchen appliances. One thing is for sure it eliminates you receiving presents that just don't fit in your home.
If they have not made a wedding list here are some Ideas to help you choose the perfect gift.
Glass & Silverware
This can be a great gift for a newly married coupe because most are moving into a new home and have some empty space to fill. They will also start to invite people over to say thanks for the wedding etc. and will want to have social dinner parties in their new home. Nothing looks better than new shiny silver & Glassware. Wine glasses are usually a safe bet once they are not too over the top and are more practical than anything. Most couples like to sit in over the weekend and have a few glasses of wine so new glasses can help.
Nespresso Machine
This should be in the number one slot of any new couples gadget list. At most weddings people buy the new couple all sort of kitchen appliance from toasters to blenders but the perfect present is sitting right under their nose. The Nespresso machine is small and compact and makes an amazing cup of coffee. This machine will be welcomed into the newlywed's morning routine in no time. This was one of the best gifts I got at my wedding as it was so practical and fit into our home so easily.
Personalised Gift
This could be anything that you think would suit the newlyweds. From a picture to a bedspread, there is a massive range of personalised gifts available as they are becoming more popular. A nice gift is a photobook of the newlyweds starting from when they first met right up until the day they got married. These Wedding Present photobooks are a great gift and add that personal touch to the wedding present.
Cash
Last but not least the king or queen of all wedding presents, CASH. There is nothing more that a newlyweds need and its money. Although it may seem like an effortless present it can often be the most practical, as they will be going on their honeymoon and it will give them that little extra cash they need. If you feel that cash is boring try buying restaurant vouchers or even combine the cash with a small personalised present this way it looks like you went to more of an effort than just plain old cash.
At the end of the day this couple have just declared their love for each other and created a bond that will hopefully last forever. So treat them they way you would like to be treated and buy them a gift that suits the day.