It is no doubt that summers are fabulous for partying outside; nonetheless winters can also make your party time memorable. People often go to their caves warming themselves in front of the fire. Why not add some temperature at your home this winter season, why not plan a party or a cup of tea with friends and relatives under the shining sun giving a little bit of rest in chilling winters! There are many ways you can lighten your winter blues and promise yourself to live every second of this winter enjoying cold breeze without discomforting your mind and soul.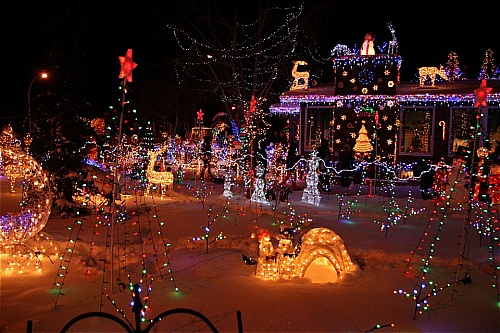 Here I am suggesting some ideas, which will unquestionably make you forget winters, and you would find yourself between your friends and relatives making your winter party a memorable occasion.
Make your room cozy by proper AC heating
It is still cool here, so the first thing is to get your AC unit checked to ensure AC is heating the room properly. Keeping your heater around 70° as this will keep you at a comfortable room temperature but if you want to keep your utility bill down you can keep it at about 62 degrees too. Keeping down your utility bill is a must as this ensures enjoyment even after the party hours. So worrying about the bills, should be given no place at happy hours. But here I would suggest you to wear a sweater and socks as it could be quite chilly at 62 degrees.
Move your furniture to make some space
If your room has a lot of furniture, then move it to some other room. Your room should look spacious as it is party time and that often turns people crazy and surely you do not want your things to be broken or messed up. If you plan for the beach party then line up your furniture against the wall so that you get enough space for filling the room with light, beach umbrellas, and beach balls. Moreover, slipcovers can be made using large beach towels.
Plan a delicious menu for the party
Grill up some fun making hamburgers, hot dogs or barbeque chicken. Serving fresh fruits, baked cakes, omelets are also awesome. And yes do include sangria's and mimosas that is everyone's favorite. You can have a formal dinner table or can arrange for buffet system. Fresh flowers decorated in beautiful vases are lovely. You can personalize maple syrup bottles, jars of jams and honey, hot chocolates and offer your guests. If you plan for a tea party then fresh start your day, and add a hot cup of tea with delicious desserts, that is certainly going to make your day. You can even prepare different flavored tea or coffee complemented with sumptuous desserts. Stylish table cloth, personalized cup and saucer for guests as a token of remembrance are also a nice idea.
Staying active during the winter season will surely boost up your energy, so keep your spirits high and enjoy partying in the winters with a lot of fun activities.
Today's guest post is contributed by Chase Cullen. He is an air conditioning contractor serving Greater Austin, Texas. He writes articles on home improvement and other related topics in his spare time.