Planning your wedding is one of the most rewarding experiences you'll ever have, but making it unique and memorable can be a challenge. These days, many couples have the ability to customize their weddings in a number of ways.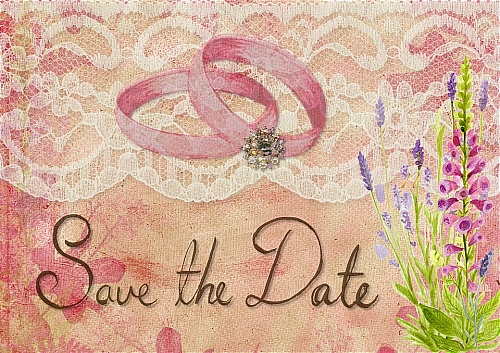 One of the easiest and most cost-efficient ways to put your own spin on the traditional wedding is to use custom printing. It's a versatile tool that allows you to be as creative as you want in designing your wedding event.
What Custom Printing Offers
The ability to customize your wedding makes at an even more memorable event. Despite the traditional styles and elements that are used in weddings, unique ideas can add a personal touch, and give you and your guests a special event they'll always remember.
In addition, using custom printing can be used to make your friends and family a part of the event. Personalized details such as ribbons and table covers make your guests feel more welcome and add special touches they might not have expected.
Custom printing also leaves you with valuable mementos that you can cherish for years to come. Saving customized artwork or banners, created exclusively for your wedding, gives you tangible memories to look back on.
How to Customize Your Wedding
There are a lot of ways that you can customize your wedding. Custom printers can create banners that are used for different events. Printed banners can be used to decorate the ceremony or reception hall with the design of your choice.
Creating your own designs is easy, while seeing your unique decor on display brings your imagination to life.
You can display photographs or artwork with custom printed posters. These are a fantastic way to create your own unique displays. Enlarged personal photos are converted into beautifully printed posters, and can be produced with a variety of options to meet your particular preference.
Finding a good location for your wedding reception can be a challenge. But couples who want to create a unique event can use printed murals to customize any location. These can be made to fit any size and include your favorite photos or designs.
Finding a Custom Printer for Your Wedding
It's important to know what to look for when seeking out custom printing for your wedding. Although many printers are available, look for one who has a unique specialty in providing printing work for weddings.
Customer reviews and testimonials can help you guide you in finding the right person, while Inquiring about the technology used ensures that you get the best results for the investment you make.
Compare printing companies to see who's at the cutting edge of professional and quality print work. The best printers use the latest technology and are willing to explain how they will perform the printing for your wedding.
Custom printing provides you with a wide range of options for your wedding. Using posters, banners, and other personalized touches makes your wedding a more memorable event. Knowing what to look for when seeking out a printing service will guarantee that you have the wedding you've always dreamed of.
I am Sarah Lee and my passion lies in travelling. I believe that the joy of exploring new places and mingling with people of other culture and creed is the 'wow' factor in the art called travelling. I can travel for days and still not feel bored and I believe that there are miles to be travelled, many beautiful places to be explored and interesting faces to be captured. Apart from travelling, I love event management and everything related to weddings and events! Follow me twitter@SarahLee