If you are going to have your wedding on a hot season, it is good for you to consider of getting these sandalwood or organza hand fans as door gift for your wedding so that your guests can get some winds during heating day.
Delicate Asian Style Vintage Hand Fan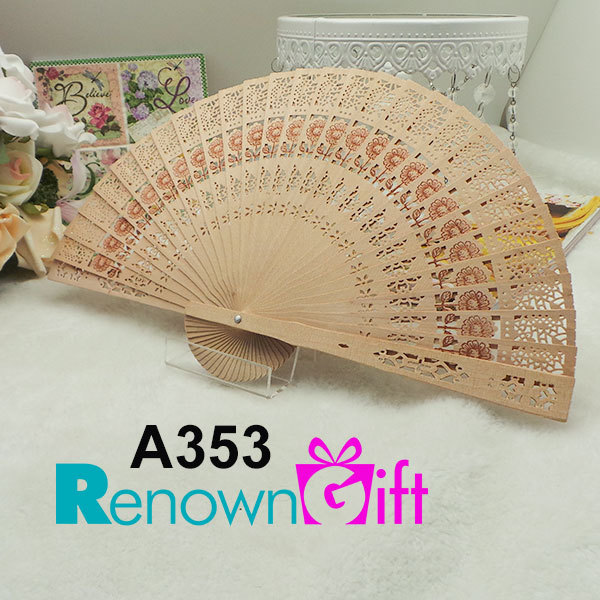 Click here for more info: https://www.renowngift.com.my/sandalwood-wedding-hand-fan-as-low-as-rm1-40/
This fan is made of sandalwood and delicately carved with an intricate design, our beautiful Asian Chinese fans would serve perfect as your gift souvenirs to give away to your invited guests, especially if it's held outdoors on warm months.
These versatile paper fans not only portrays your appreciation to the guests, but they can also help your guests to cool off on hot weather so they can be at comfort and enjoy your special event. It will do the magic by making them smile and stay cool throughout the entire event.
This pretty folding hand fan is embellished with etched pattern and also carries a light scent of sandalwood. The fan is not only looks elegant, in additional it brings the traditional and offers you with some sort of versatility. It is also portable and it's definitely a practical keepsake, so you need not worry about it going to waste afterwards. Therefore, it can be a perfect gift for your weddings or any other function when you need your guests to cool themselves under warm weather.
Features of the Hand Fan
The length of these carved wooden paper fans are approximately 20cm (8 inches) when it is folded and it can be open to a maximum of 35cm(14 inches) across. The weight is about 30g. It is available with affordable price yet is quite lovely with intricate design. For guests, it works like a charm and without any difficulty for them to fits this mini fan into their purse or pocket. Most people just think this is the fan that exactly matches what they are looking for on a special occasion.
Besides using them as door gifts, you can use these beautiful wedding fans for décor and incorporate them into your wedding theme. And we have just the perfect variety of hand fans for you to choose from.  If you are creative enough and would like to get some artistic feel, you can use the fan for wall decoration. You can come out with your masterpiece of craft project if you put your heart into it.
Whatever you plan is, these beautiful darlings are an excellent way makes your big event more special and we most certainly give you the best price with best quality.
Click here for more info about these hand fans door gift:
https://www.renowngift.com.my/organza-colourful-hand-fan-as-low-as-rm1-00/