Five Factors to Consider When Choosing Your Wedding Location
When you and your spouse-to-be are from different hometowns and likely live in yet another place, choosing the location of your wedding can be tricky. Making matters more complicated, there will surely be many parties trying to weigh in on your decision. It was certainly difficult for my fiance and me when we had to choose between my hometown in New York and the area in Ohio where he and grown up and we had met. Ultimately, you and your fiance need to make the decision that's best for you, and you can start by considering these five factors.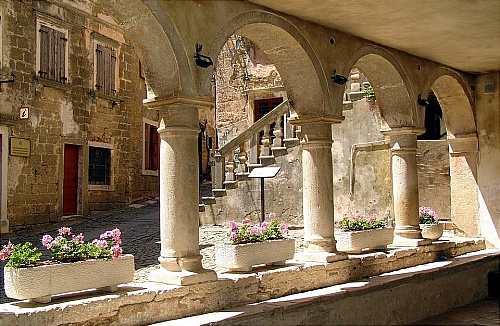 Guests' Travel
Your guest list is likely made up of distinct geographic groups. Sure, there will be some outliers here or there, but for the most part, your family will be from one place, your fiance's family will be from another place, and you will have groups of friends from anyplace you've lived since you left home. One way to make the decision is to choose the location that is most convenient for the largest number of guests. On the other hand, choosing a location that is a distant drive for many could help you keep your guest count lower.
Price
The price tag itself could be a deciding factor. If you are getting married on a budget, you might choose the location in which it is less expensive to hold a reception. Additionally, one could argue that the person who's writing the biggest check ought to have more weight in the decision-making process. If one set of parents or the other is picking up the majority of the tab for the wedding, you might consider having the wedding in their location of choice.
Relationship Significance
You might choose to have your wedding in a place that has a lot of significance to your relationship, whether it's the college town where you met, the city where you both currently live and work, or the place where you took your first vacation. You would be surrounded by memories of your relationship, the unparalleled combination of nostalgia and excitement for the future, and of course lots of opportunities for reenactment. One of my favorite parts of my wedding day was being able to have wedding photos taken in the very place where my fiance and I got engaged.
Long-Distance Planning
If you are planning to have your wedding in your hometown but you are not currently living there, planning your wedding might be difficult. You will have to be able to take time to travel in order to visit venues and meet with vendors, or else you will need to have a trusted parent or bridesmaid who is willing to do a lot of the hands-on work for you. You may also need to take more time off before the wedding than you would if you were getting married in your current city. On the other hand, that can also add an extra degree of novelty to your wedding week!
Tradition
There is something to be said for "just the way it's done." Traditionally, a couple is married in a bride's hometown. If the bride has dreamt her whole life of walking down the aisle of her childhood church, perhaps that sentiment alone makes her hometown the right choice for your wedding. Some parents may withdraw any promised funding or support if the wedding is not in their hometown, and while that might seem unfair, it may also lend enough weight to tip the decision in their favor.
In the end, you and your fiance will have to find a balance between the location that makes the most logical sense and what feels right in your hearts. And if all else fails, you could always go for a destination wedding!