It is always summer year round over here therefore it is definitely suitable to have a garden wedding in Malaysia. You will be surprise that even with this advantage on the palm of soon to be newly weds, not many choose garden wedding. However you will need to check to ensure that it is a none monsoon season during your wedding date of course.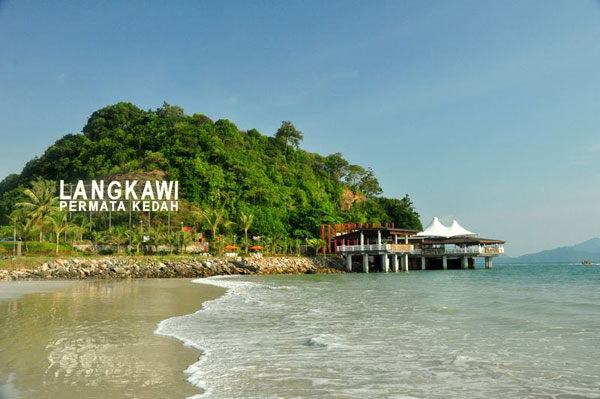 Pulau Langkawi – Ideal Island for Having Garden Wedding in Malaysia
There is a wide spectrum for the term garden wedding. It does not necessary mean that it has to be surrounded by trees or a flat field. Have you ever consider a beach wedding as well? It could be decorated somewhat like a Hawaii theme. You do not need to go far. All you have to do is just fly over to Pulau Langkawi. There are a lot of hotels on the Langkawi island that offers garden wedding. It is a great place to have your wedding and also your honeymoon. That way you are already killing two birds with one stone.
The location of your wedding is actually important as you would need to think of logistics. Are you going to fly your guest or how would they travel to your wedding. It would be nice to have your ceremony during school holidays so it is much easier for people to attend it.
Dig in Every Detail
Pay close attention to the timing when you are planning for your wedding. Have a detail of events that will happen during your wedding and plan from there. You should start this process as earlier as possible because the more effort you put into this, the smoother it will be during your wedding day. Always be prepare to have an alternate options available. For example the flowers that you wanted might be too expensive, so you might have to opt for a different type. Be flexible but yet firm.
You should also take into considerations the color of your bride maids dress during your garden wedding. The would like to look their best during this time. Choose a color that is suitable to your theme. Most important make sure you select your wedding dress that you feel comfortable. This will help you look your best during your big day.
Making the event more memorable will allow your guest to have fun and they will be a sense of belonging. They will be honored that they were invited in the first place. Regardless if you have your beach or garden wedding in Malaysia keep it simple and remember to have fun. It is your day after all.