Your wedding is the most memorable moment in your life. Therefore, you need to ensure that it is well documented so that when you look back at the pictures and videos taken during the ceremony, you will not only be filled with love, but with fun memories and laughter as well. Its like snow globe where you capture all that fun on the palm of your hand and you are so happy every time you hold it dear in your hand, that happiness, that fun, is something everyone can achieve in wedding photography.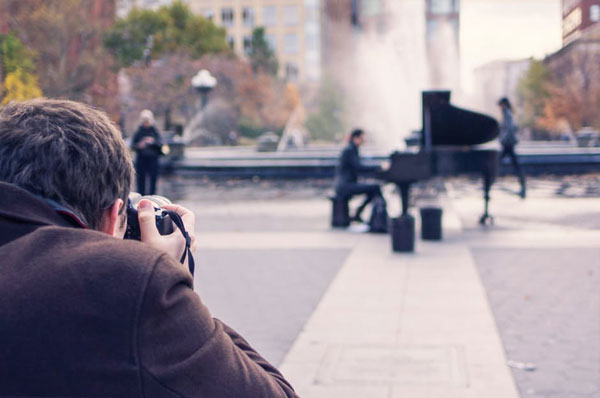 You may ask how? Here's how you can do it, find a good photographer who has many years experience in wedding photography, a photographer who spend all their work in taking beautiful wedding photography, a good portfolio, and someone who are willing to listen to you and your partner describe the lovely wedding that both of you wanted, that's the person you are looking for.
If you are thinking of capturing important memories of your wedding, then Wedding Photography Malaysia is the place and the guideline that will equip you with all the information that you need about, for wedding in Malaysia.
Wedding Photography Styles
Wedding photography can be done in much variety of different styles. Some photos are base on, with or without themes, some are of free styles and some are themes styles. Many professional photographers use a combination of different techniques and style to come up with stunning photos and videos of the ceremony, this create freshness appearances, distinct personality and imagination of both the bride and groom.
Traditional Photography
Traditional wedding photography aims to take photos that are timeless and classical. The photographer usually employs a structured style of taking pictures. In this form of photography, the photographer controls the way you pose for the photos and even goes ahead to choose the best sceneries for the photo shoot. If you are thinking of getting pictures that will forever remain sentimentality in your mind, then this is the mode of photography for you.
Journalistic Wedding Photography
Candid or journalistic photography is rapidly gaining popularity as the modern method of taking pictures. This technique involves taking real time pictures of the event without the photographer asking the bride and groom to pose for them all the time. Many pictures are expertly taken on the fly although at times the photographer requires that you pose for some pictures. Pictures taken this way are both creative and realistic, and they offer an insight into different angles of the wedding, make overall photo experience being full of life.
High Fashion Wedding Photography
Not all weddings are the same. Some of them are planned with very grand ideas while others have a simple touch to run on. High Fashion weddings usually involve both the bride and groom wearing trendy designer suits and gowns. High fashion pre-wedding photoshoot is usually meant for such weddings. This photography technique aims to capture stunning pictures of the dressing, and it portrays the lifestyle of those at the event. This is a very personalities style of photography, and it is suitable for people with certain taste of weddings.
Informal Wedding Photography
This technique is to aims for taking classical and relaxed photos of the wedding. If you want traditional posed photos, which are sophisticated and lively, then this is the technique for you. It can deliver photos that are fantastic and creative without being overly crazy.
You may have considered the type of photography that you want for your wedding but that alone is not enough. You have to identify a professional photographer to cover the event and make everything wonderful for both of you. Always ensure that you settle for photographers who are professional or have many years of experience in wedding photography.
You can always glance thru for looks or sample photo albums that you like, so that you can feel how your ideal picture will probably look like. Furthermore, understand that you are preserving your memory; therefore a good photographer is needed to ensure or make it happen for you. By following these guidelines, you can ensure your success and all your needs for wedding event and pictures covering, very spontaneously and vividly captured by us.