If you and your groom-to-be share a passion for wine, then you just might want to go with a wine wedding theme for your very special day. There are many ideas that you can browse through to make this day all the more special for the both of you.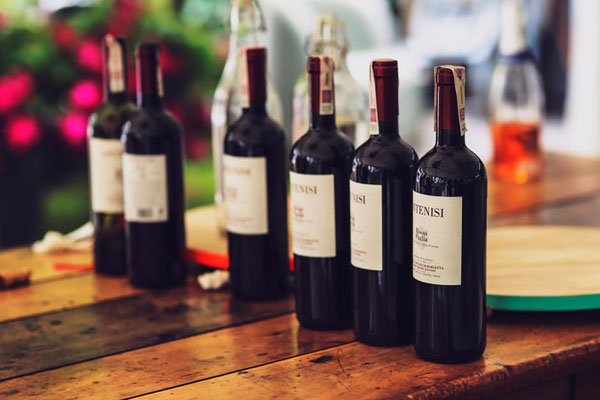 Pick the Right Location
The first thing that you would have to consider is the location for both the wedding ceremony and the reception. The obvious choice for this theme should be a winery. You can go with that particular winery that holds a special place in your hearts, for starters. Its lush beauty is something that you just might want to share with your relatives, his relatives, friends, and loved ones. What's more, the many grape vines sprawled all over the winery would make a great backdrop for your wedding!
Think 'A Walk in the Clouds' here, and you surely would feel the romantic ambiance of the winery in a jiff. There is absolutely no need to worry about booking your winery because there are actually so many wineries that accommodate weddings all over the world. They come with tables, chairs, and even catering services! You just might be interested in checking out the wedding packages that they offer!
Pick the Perfect Date
The date is also essential in planning a wine wedding theme. If you are going for one of the colder months for your wedding, then you just might want to hold your wedding ceremony indoors. Wineries also come with large tasting rooms, which you can use for your ceremony. This way, you would still have a beautiful setting for your ceremony, in spite of the fact that it has to be held indoors. If timing provides, then it would be better to go for the warmer months, so that you can enjoy the outdoor beauty of the winery.
Of course, you would be serving wine to your guests for the reception. Make sure you have a wide variety of wines for your guests. Remember that not all of your guests would prefer a particular type of wine, so ensure that their craving preferences would be accommodated. You should have white, red, and the blush varieties as well. For your meal, make sure to include scrumptious hors d' oeuvres with your wine. Dessert wine should be served with your wedding cake.
Since the winery comes with rich, dark colors, then you could consider going with burgundy or deep purple for your wedding decorations and wedding favors. In fact, you can even go with these colors for your overall motif! This way, you can incorporate all aspects of your wine wedding theme into one coherent whole very conveniently.