Door Gift
If you are getting married soon and is on your way contemplating on which door gift is suitable for you to give away to your guests, then you will need to spend some time on preparing them. After all, the most important thing that you need to have some door gift ideas that can assist you to get unique item for your invited guests.
The budget that you spare for spending on gifts will always be the first consideration when come to choosing wedding door gifts. Follow by the cost of the items and the number of tables you are planning for your wedding dinner.
Wedding Door Gift Ideas
When you already have the budget, cost per item that you are going to spend, as well as number of tables for your guests, then you can start looking for door gift that meet all your needs and requirements.
You can actually find a lot of great door gifts out there which tend to be ideal for you to give to your guests. Among the wedding gifts that I can suggest and recommend to you will include items like photo coaster, rose soap, mint tin, and gown candle.
Photo Coaster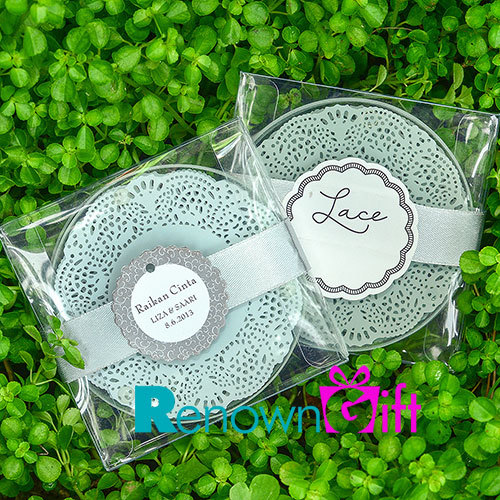 If you are planning to give a memorable wedding for your guests, of course you will want them to take home a great memorable gift of your wedding. Therefore, photo coaster will be ideal for you under this circumstance. You can choose one of your wedding photos and insert in the photo coaster and give away to your guests. They are going to have a memorable keepsake of your wedding days for long time.
Rose Soap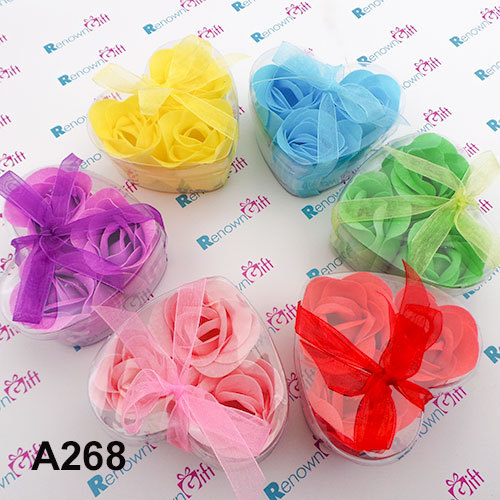 Rose soap is a door gift which is very affordable and also elegant for the guests. It is not just giving with display purpose, but it also can be used as an ordinary soap or cleanser for hand, body, or even face.
The rose soap is contains with active decontamination factor, it could be easily dissolved when putting it into the water and is great for sterilization and cleaning your body.
Mint Tin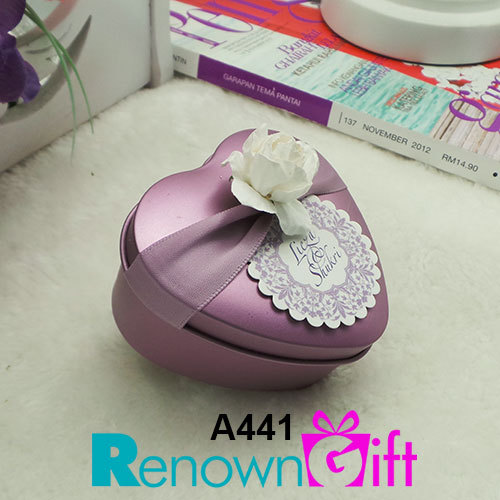 Another nice wedding door gift would be the wedding mint tin. It is now become more and more famous and many couples are willing to buy quite a number of these mint tins and presented them to their guests in their weddings. Mint tin is made of tinplate and is painted double-sided with non-toxic, eco-friendly paint that enables it to stay away from getting rusted.
You could just fill the mint tin with candies, chocolates, Ferrero Rocher, almonds, nuts or eggs. Among the best option will be fill the container with chocolate as most people are simply in love with chocolate! Also, this mint tin is especially fun wedding door gift for children as the container is contain something that they love very much.
Gown Candle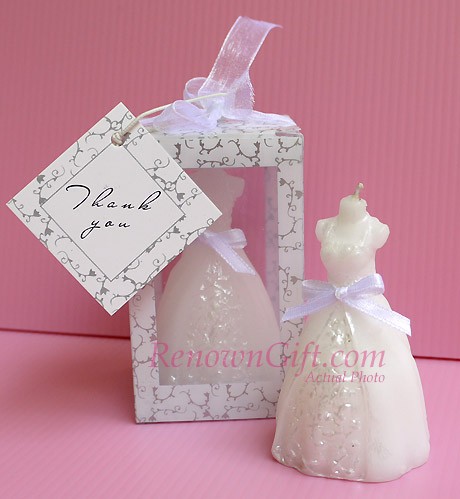 It is also possible for you to be a bit creative by preparing gown candle as your door gift. This small gown candle is going to create an envious feel from any guest. You can use your own imagination to decorate the candle. You can tie it with an organza ribbon or you can tie it with matching Thank You tag on the box of the gown candle and it is going to look attractive.
DIY Door Gift
Of course, there are still many other door gifts that you could think about as you may even wish to add a personal touch by going for some unique or personalized door gifts that you can include your favourite romantic quote on the gifts.
You could as well DIY your own wedding favours by just getting all the necessary components such as organza bags, goodie bags or candy boxes and adding to them the unique or personalised wedding gifts.
Thus, when you are confuse on what door gift to give for your guests of your wedding, you can actually have a lot of choices that you can choose from.