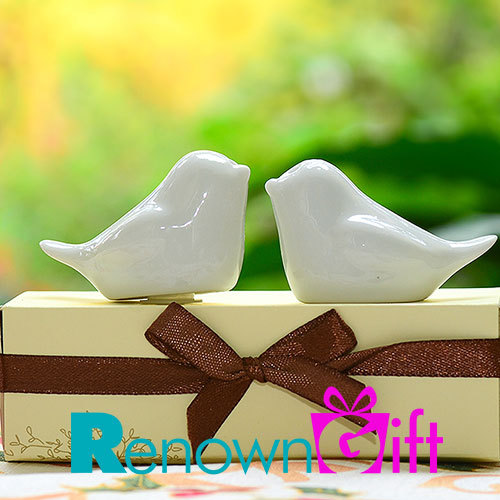 Promotion for Year 2013!
Beginning of 2013, this is the first promotion release by Renown Gift: Love Birds Salt and Pepper Shakers
Price before discount
20-99 pieces RM5.50
100-199 pieces RM5.20
200-299 pieces RM4.90
300-499 pieces RM4.60
500-999 pieces RM4.40
1000 pieces > RM4.30
Price after discount
Discount as much as 30%
100-199 pieces RM3.64/pc
200-299 pieces RM3.43/pc
300-499 pieces RM3.22/pc
500-999 pieces RM3.08/pc
1000 pieces > RM3.01/pc
As of now, you can make your order and stocks will be ready on May 2013!
Order Date: 10/01/2013 (12am) – 11/01/2013 (12pm)
Even if your wedding date is still long time to come, you still can make your reservation to entitle for this promotion price.
This is very rare promotion that being released and the time is very short. Thus, ACTION NOW before become too late!!
You may refer to the URL here for further information