The ideal way for you to show your appreciation to your guests for spending their precious time to attend your wedding would be giving away to them with a personalised mint tin. For the tin, you can decorate with adornment such as affixed the tin with a beautiful sticker that containing couples' names, wedding date, as well as some thank you message.
It is possible for you to choose some special colors and fonts that match your wedding theme.
As mint tin is reusable and is very presentable on a wedding, you will foresee virtually all your guests will be amazed with this and understand how much you care about them. Such beautiful and useful mint tin will make some kind of magic to the reception table, and later your guests will put them into their purse or pocket and bring back home happily.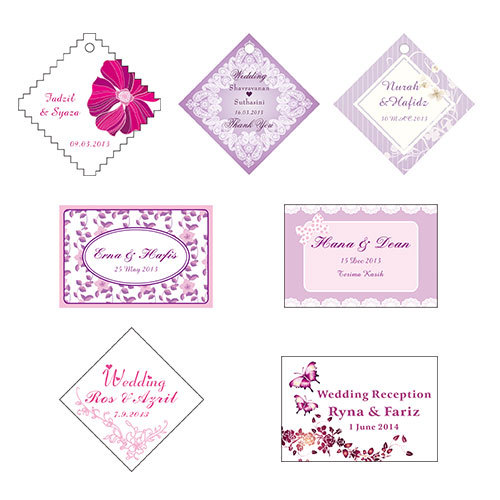 Mint tin is having shiny looks when you simple do a little decoration on it. You can use this tins packaging that features with stylish small aluminium containers for spices, cosmetics, toiletries, creams, balms, putties, gels & candles. There are many more features that you can incorporated into the mint tin container and therefore the tin malleable qualities also open up a wide range of visual and tactile branding options, including printing, lacquering, colour-coating, embossing or de-bossing. All these can be the perfect way to give your product the competitive advantage when you present them as a door gift to give a way to your guests in any special event.