Give Dad Something that He Will Love
It is almost time for Father's Day. Are you ready? If not, here are some great ideas and smart tips to start you on your journey of picking out just the right gift. It is not hard to come across a deal or bargain and make it special. Many stores have great Father's Day sales and wonderful items that will please any Father.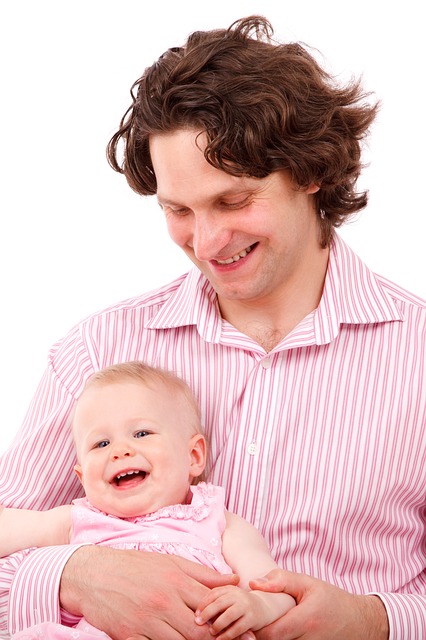 Spend Some Quality Time With Your Dad
My top suggestion on this subject is to go and spend some time with your Father. Take a lunch, take yourself, the kids, the dog and whatever else comes to mind. You can make it a surprise visit, if you are brave. You can plan an all day visit or even an overnight or weekend trip. This is sure to please Dad.
Make Dad a special Father's day cake.
If this is not possible, buy one. They are not that expensive. Yes, Dad is worth it. You could also make a special dinner or meal for your Father. That should please him. Cook or pick up some of his favorite foods and go enjoy them with him. He will never forget this. Take the camera.
You want pictures of the look of shock on his face. Just kidding. These wonderful moments should be memorable and are meant to be caught on film. If cooking is not possible, send dad some meats for his freezer. That is a wonderful gift.
Have a cookout for your Father.
Invite him and all who want to join in. Dad will be sure to enjoy this and get lots of attention, time and presents. What better way to spend Father's Day than that?
Take Dad fishing.
Maybe he would like to take you fishing? If he likes to fish, this is a great way to celebrate Father's Day. Remember, this will only work, if Dad likes to fish. If not, do not even ask. If he does, give him a call and plan a fishing trip. Fishing is relaxing and a nice way to bond and catch up on all the happenings that you may have missed out on, over the year.
Always give your Dad a Father's Day card with a note in it saying what is in your heart. This marks the year as one that you have thought of your Father and do appreciate him being there for you and all of his support given over the year.
Give a nice family picture to Dad.
Fathers like to have recent pictures of their family. Add a nice frame and there you go. You have an outstanding Father's Day gift. Your Father will cherish this gift always.
Give Dad some crafts.
Fathers like things to do. This can be seeds for his garden, plants for his yard, a project to do at home or an item to build. Many stores sell do it yourself crafts and kits of all types. This will be a long lasting gift that Dad will enjoy. Garden supplies make excellent gifts!
Give Dad a camera.
That is a great gift that will kept giving him pleasure for many years to come.
Give your Father a nice set of travel coffee mugs, if he likes to travel and drink coffee. You can also just give him a regular set of coffee mugs. These are handy gifts he will use.
Give your Dad a new electric razor.
If he uses blade razors, give him a set of those and some shaving products. A magazine that he likes to read thrown in is great, too. A good book is also a great gift idea.
I call these items the bathroom pack. Bundle them up in a nice bag and you will have a perfect gift.
Give Dad a calendar.
Make it a special one about a subject that he loves. Some notes and cards with envelopes are handy gifts, too. Make all of these gifts into a package gift and you will have a special Father's Day gift.
For Father's day, rent a movie that you know is one of your Father's favorites and go watch it with him. Take some popcorn. This will be a wonderful way to spend the day. Dad will love it.
Electronics make great gifts. Buy your dad a new cell phone or a radio. He may like an emergency radio and these are handy items to have around. A new flashlight is also a great gift idea.
A new watch makes an excellent gift for Father's Day. Most Dads can use one of those.
A music CD or cassette tape makes a great gift.
A pet such as a dog or cat might be a great gift idea. With this gift, you will want to ask Dad before giving.
Give Dad a prescription drug discount card. If he is on prescription medicines, he will love this one.
Buy your Father a magazine subscription for his favorite magazine. This gift keeps giving all year.
If you do not like any of these ideas, buy your Father a gift certificate or gift card for his favorite store. You can't go wrong with that idea.
I hope that these tips and ideas will make your Father's Day very special. Many of these ideas do not cost much and will mean the world to your Father.
Have a very Happy Father's Day!